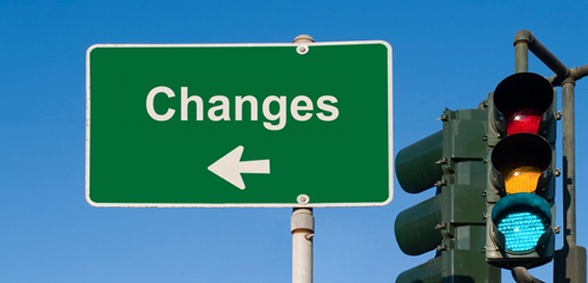 CREDIT: This story was first seen in the National Health Executive
The nascent primary care home (PCH) model – designed to connect staff from general practice, community-based services, hospitals, mental health services, social care and voluntary organisations to deliver joined-up care for groups of between 30,000 and 50,000 patients – shows promising signs of success, but will require widespread support, money, quality data and time in order to truly work, the National Health Executive reports.
An investigation by the Nuffield Trust commissioned by the National Association of Primary Care (NAPC), which came up with the model, looked at reviews of 13 of the 15 rapid test sites established as pilots last year, as well as looked at the progress and early wins of three case study areas in more depth.
While it was too early to determine the model's impact on patient outcomes, the think tank was already able to make substantial recommendations as to how the sites can make early progress with the PCH model and offered lessons for the NHS as a whole.
For example, for the model to work as intended, policymakers need to accept that new working relationships will take time to establish. Widespread reforms will also require support from staff at all levels and across organisational boundaries.
The undeniably complex environment in which PCHs are being established, especially in the context of sustainability and transformation partnerships (STPs), could either help or hinder their development. To tip the scales towards the former, sites will need local commissioners to buy into the PCH vision and fund new service pilots, although this could prove difficult due to "regional and competing priorities" in their areas.
The PCH model also demands significant investment in both time and money. The rapid test sites, for example, received a £40,000 start-up grant and channelled further money and professional time into the model. Extra general practice cash will need to be balanced with investment "in the kinds of at-scale multidisciplinary work underway in PCH sites".
The Nuffield Trust also underlined the importance of good-quality data in order to evaluate these models, as well as, naturally, the ability to use this data. Its evaluation found that good progress has been made by the test sites to choose metrics and identify data, but none had established a systematic process for tracking progress against a defined set of metrics or costs in the first six months of go-live.
"Just over halfway through the implementation period of the NHS Five Year Forward View – which seeks to change the way care is delivered – improve patient outcomes and save money, it is timely to look in depth at the primary care home model," said lead author of the study, Stephanie Kumpunen.
"The positive early progress and enthusiasm demonstrated by the rapid test sites we examined was promising, with many people involved describing new and improved working relationships and a commitment to improving patient care."
Like most large-scale change, she explained, developing a fully-functioning PCH will be a "long and challenging journey", but the think tank's early evaluation suggests staff are likely to find these new ways of working rewarding.
Dr Nav Chana, chair of the NAPC, also hailed the "encouraging progress" made by the initial pilot sites in such a short time, all of whom have been stimulating partnership working, leading frontline change, making a difference to patients and improving morale.
"Testimony to this is the more than 180 sites which are now developing the model," added Dr Chana.
Don't forget to follow us on Twitter, or connect with us on LinkedIn!