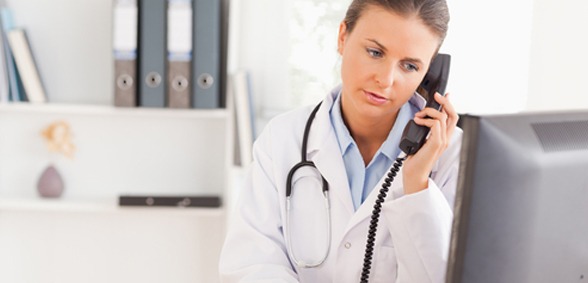 CREDIT: This story was first seen in the East Lothian Courier
A new appointment system at Tranent Medical Practice has experienced teething problems, with one patient claiming she had to redial the practice number 89 times before she was able to speak to someone, the East Lothian Courier reports.
The GP centre changed its on-the-day appointment scheme – which in the past allowed people to call in the morning to claim a free slot, and in the afternoon when PM appointments were released – to release all the day's free places in the morning.
But Tranent and Elphinstone Community Council heard that there had been numerous complaints from residents who were unable to get through at the 8.30am allotted time and were frustrated by the new system.
Community councillor Kevan Potter, who runs the village shop in Elphinstone, revealed that one of his customers had been able to show him a log of attempted calls to the practice.
He said: "She showed me her mobile phone and she had redialled the number 89 times. It seemed an extraordinary number of attempts that had been needed."
David Forrest, community council chairman, said that the complaints were a concern as the town approached the winter months.
He said: "If they are experiencing difficulties now when it is summer, what will it be like in the winter when more people tend to need a GP?"
Allison Steward, practice manager, visited the community council in June to discuss the changes to the system, along with the centre's business manager Ian Bruce.
They revealed that the practice was the third biggest in East Lothian and had five phone lines available to answer calls at 8.30am, with "all hands on deck".
The practice changed its system for releasing on-the-day appointments last month, the pair revealing the plans to the commuity council when they were present.
However, August's meeting heard there were complaints from people who struggled to get through on the phone at the new single release time.
Councillor Colin McGinn, ward councillor, said the practice was doing the best it could within the restraints imposed on it.
He said: "They are trying really hard and have presented a fairly innovative way of working."
The community council agreed to invite representatives of the centre to a meeting in November for an update on the new system.
Tranent Medical Practice declined to comment.
Don't forget to follow us on Twitter, or connect with us on LinkedIn!