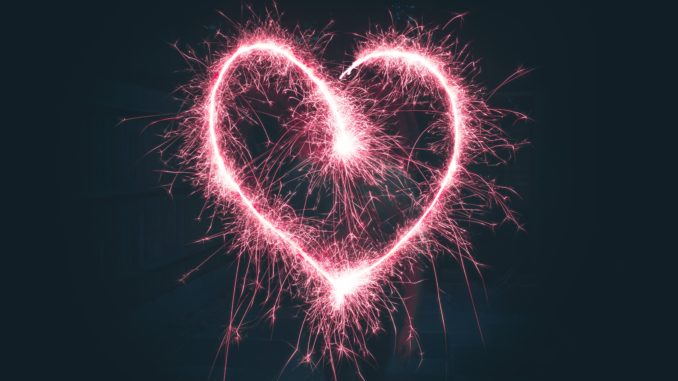 Every four minutes another young person is diagnosed with an STI, says Public Health England (PHE); in most cases, infection is avoidable. The problem isn't just among younger people; there is a rise in the numbers of over-50s becoming infected too. We look at what practices can do, alongside dedicated services, to improve sexual health awareness among the over-50s
Sexually transmitted infections (STI) are on the rise, and not just among the young. Public Health England have found that older people are increasingly at risk of STIs. It's for this reason that Derbyshire Community Health Service NHS Foundation Trust is running a three-month campaign to provide contraception advice, STI testing and free condoms for those The Telegraph affectionately (or patronisingly) describes as 'silver singles'.
The trust is taking action in an attempt to tackle the growing problem of STIs in the over-50s. Recent figures from Public Health England have revealed that the number of over-65s who caught common STIs rose from 1,411 in 2016 to 1,608 in 2017, an increase of 14%. It's a similar situation for other diseases.
The number of over-65s who caught common STIs rose from 1,411 in 2016 to 1,608 in 2017, an increase of 14%.
Some of the contraceptives will be given to food banks across Derbyshire – amid reports that poorer people in the county cannot afford them.
Two new films have been produced as part of Public Health England's Protect against STIs campaign to encourage condom use among young people. However, these films may not appeal to everyone, even though they are a novel way of raising a serious issue; how can the NHS capture the interest of, and tackle the rise in STIs among, the over-50s?
Naivety, plus ignorance
In understanding the rise in STIs it's important to understand why it's happening. Hipster bible Vice explored the issue in a sensitive way, concluding that those aged over 60 never received the  sex education and advice that younger generations benefit from, leading them to take dangerous risks. While focusing on Australian seniors, there are clear parallels with the UK, with compulsory sex education introduced only fairly recently.
This lack of knowledge is as much a case of naivety as ignorance among older people. This supports the view of Derbyshire Community Health Service NHS Foundation Trust that education among this group is needed. Speaking to the Derbyshire Times Rebecca Spencer, general manager for Your Sexual Health Matters, said, "We want to make residents aware that sexual health services are not just for young people – they are for all people." The PHE films make it clear that practising safe sex isn't optional it's essential.
Sexual health information and advice is the responsibility of public health teams, but general practices can lend a helping hand too. Materials can be displayed in surgeries and on website, videos and other resources can be shared online through social media, and staff can have resources to hand to share with patients.
It's fair to say that British people have never found discussing sex and relationships easy, and it can become more difficult as we get older. The work of Derbyshire Community Health Service NHS Foundation Trust is reducing the potential embarrassment around the issue, giving simple advice to the straight-talking generation.
Useful resources
Here's a selection of resources you can use.
Public Health England
PHE has a comprehensive range of resources available to practices targeted at all audiences and age groups. Accessible to practices, the resources include posters, social media images and images that can be used for free. The PHE films, created by Sam Thompson, along with campaign advertising and images can be downloaded here.
Age, sex and you
Dismayed at the standard of information available for older people, Dr Sharron Hinchliff, reader in psychology and health at the University of Sheffield, has created Age, sex and you ­– a comprehensive web resource with information on sex, relationships and the physiological changes we go through as we get older.
Family Planning Association (FPA)
While not many people approaching 50 will be looking to plan a family, the FPA has produced a sexual health and relationships guide for those aged over 50. In People over 50: relationships and sexual health readers can learn about safe sex and the increasing risk of STIs. The resource is free to download and share.
Terrence Higgins Trust
The Terrence Higgins Trust has created a briefing for those who have 'still got it'. It can be downloaded from their website and distributed for free.
NHS service finder
The NHS has produced a searchable database of all sexual health clinics. GP practices can search for local clinics and make contact with them to establish relationships and share resources. Having local information on display for patients is also a useful way to increase awareness of the support that's available.
Age UK 
Older person's charity Age UK has produced a website with general information for people looking to become sexually active once more.
Don't forget to follow us on Twitter, or connect with us on LinkedIn!