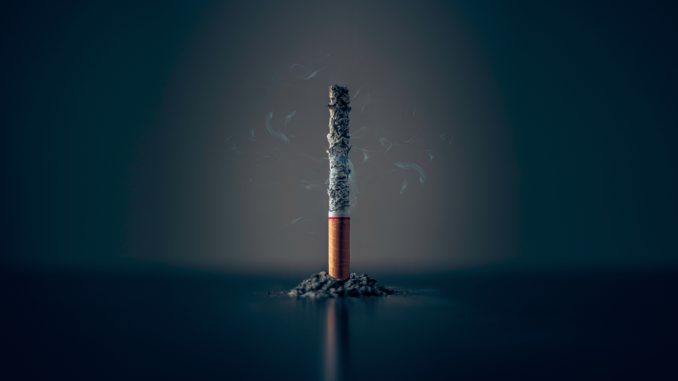 Funding for smoking cessation services has been cut by 36% between 2013-2017, the Labour party claims. The numbers of people who smoke may be at historically low levels but, in cutting smoking cessation services, are we storing up problems for the future?
Smokers in Cheshire West and Cheshire will be the latest group who won't be able to access help to quit as the local authority slashes funding in order to help them meet budget targets.
Speaking to Pulse, GP smoking cessation expert Dr Alex Bobak called the move 'ludicrous'. "Smoking cessation interventions are amongst the most cost-effective health interventions going," he said.
A Freedom of Information (FOI) request by the Pharmaceutical Journal in early 2018 found that stop smoking services offered in community pharmacies have been cut by a fifth in the past three years – with more cuts planned.
A new report published by the King's Fund calls for public health budgets to be restored to 2015-16 levels. Noting that real-term spending has fallen by up to a quarter, the influential think-tank states that the government needs to 'act now' – or have to deal with the negative consequences of smoking-related illnesses.
Cuts in smoking cessation services remove vital support from smokers who want to quit; they could also be storing up problems for the future. "It doesn't make sense from a medical point of view. It doesn't make sense from an economic point of view," said Dr Bobak.
Frontline role
General practise is on the frontline, with practice personnel playing an active role in encouraging patients to go smoke-free.  NICE guidelines state that, 'Health care professionals should, opportunistically, ask people if they smoke during a consultation.' The guidelines go on to say that, if a person is identified as a smoker, they should be given very brief advice on smoking cessation, signposting them to smoke-free services provided by the NHS.
Practices need to provide information, guidance and support – as demonstrated by the NICE guidelines which specify that, 'The contractor supports patients who smoke in stopping smoking by a strategy which includes providing literature and offering appropriate therapy." There's also a healthcare and a financial incentive, as smoking cessation is an important component of QOF.
Practices are assessed on a range of QOF indicators, including:
the number of smokers aged over 15 who have been offered support and treatment in the past 24 months;
the number of patients with chronic conditions like CKD, COPD and asthma that smoke in the past 12 months;
the percentage of patients with a mental health disorder (schizophrenia, bipolar etc.) who have been offered support in the last 12 months .
Practical support
Every member of staff should play a part in encouraging smokers to quit. Should anyone in your practice need a reminder about very brief interventions for smoking, e-Learning for Healthcare has developed a free, online training course that can act as a timely reminder. Provided by Public Health England and Health Education England, the resource is accessible to healthcare staff through the Electronic Staff Record (ESR).
You can find useful smoke-free guidelines on the NHS England website, including links to information that you may need. The site includes in-depth information on how to support smokers who may have other conditions, including mental health problems.
The practice waiting room is a great place to display materials about smoking cessation. Smoke-free resources are available from your local public health team.
Future for smoking cessation
Smoking rates are falling, and the number of people dying of smoking-related diseases is reducing, research by the BMJ found, but the outcomes for UK smokers are still worse than for our European neighbours. Comparing death rates from smoking across the EU – 15+ nations between 1985 – 2015 – scientists found that, 'mortality from obstructive, interstitial, and infectious respiratory disease was higher.'
The battle against smoking is still raging, with general practice leading the fight. GPs are incentivised to refer patients to stop smoking services but, if the support services themselves are being cut, what does the future hold?
The news, released in November, that Public Health England is to integrate with NHS England regions may suggest a potential way forward. Health secretary Matt Hancock's focus on prevention – and the creation of stronger links between public health teams and the NHS – may sound familiar to those who have worked in the health service longer than a decade.
As the government looks for ways to 'do more with less' responsibility for smoking cessation could find itself going back to the future, and ending up with the NHS once again.
(Full details of all QOF indicators can be found on the NICE website.)
Don't forget to follow us on Twitter, or connect with us on LinkedIn!