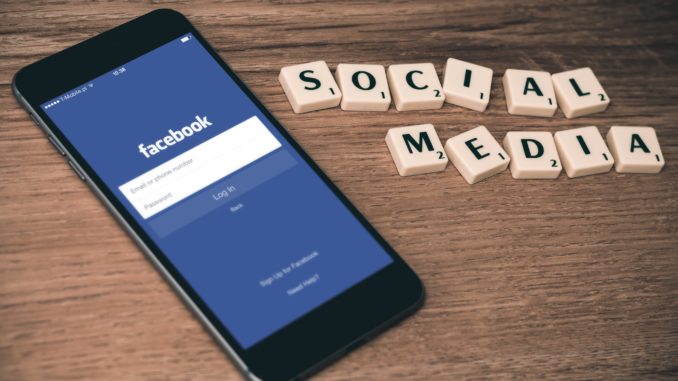 Despite regularly hitting the headlines for all the wrong reasons, Facebook is still one of the most widely-used social media platforms in the UK, with more than 30 million regular users. Your patients are probably on Facebook – but should your practice be there too?
Practice Business explores the benefits and risks of creating a Facebook page for your surgery
New research published in the BJGP advises all GP practices to create a Facebook page for their practices, claiming that, '…patient engagement with pages suggests demand for this technology.' Its Facebook in general practice: a service evaluation in one health economy study saw researchers investigating the social media presence of 83 practices in North Staffordshire. They found that 31 had official Facebook pages, which played an important role in their patient engagement strategies.
In those areas where local practices had no official page, a member of the public had created one in 41 out of 52 practices – creating safeguarding concerns because, if you're not running your practice's Facebook page, who is?
Practice Business spoke with digital expert Ian Spencer, of IST Digital Marketing, to understand the risks and rewards of a Facebook page for your practice.
Where your patients are
Facebook is, primarily, a communication channel to share information with current patients and to market your practice to potential new ones. In the UK alone an estimated 30 million of us have a Facebook profile, with this set to rise to over 40 million by 2022. Interestingly, the age demographic is shifting away from teens and young adults to those aged 30 – 50+ as more of us take advantage of the world's most popular social platform.
While there are no official figures for England, fewer than half of practices in the BJGP study had an official   page. At first it seems strange that practices aren't taking advantage of the direct engagement with patients enabled by Facebook but, after taking a closer look at the resource and security implications of doing so, the decision is more complex.
Any form of marketing and social exposure has its pros and cons  – let's explore them in more detail.
The pros of a Facebook page for your GP practice
Targeted communications
A large proportion of your patients will be on Facebook, with 80% of these users checking their account at least once a day. If you are looking for a cost-effective way to get your information in front of the people you care for, there are simply none better than Facebook.
Once a patient has 'liked' your page, and a few of your status updates and posts, they are pretty much guaranteed to see what you upload to Facebook. This can be a powerful connection, giving you another mechanism through which to share important information like your opening hours, contact numbers and email addresses.
Increased awareness
Facebook is a great shop window for your practice, engaging with long-term residents and new arrivals alike. It can be a great way of generating interest and attracting new patient sign-ups and promoting additional services that the practice may offer – including seasonal 'flu vaccines, screening appointments and diabetes checks.
High levels of engagement

General practice is more than simply seeing patients; surgeries have a role in promoting healthy lifestyles and healthy behaviours. An active Facebook presence can help you promote local and national healthy living initiatives, help raise awareness alternatives to GP services – like pharmacies – share information on 'flu clinics and play an active role in the online community.
The cons of a Facebook page for your practice
Patient information
Patients will contact you with their health problems. Regardless of any written warnings or advice, patients are likely to share confidential information with you through your Facebook page. Having a strong, written procedure in place can help you manage the risks (and the GDPR implications) but it will happen.
Time and resources
Whilst setting up an official Facebook page won't take long, having someone in charge of it, responsible for it and updating it with fresh information can be a resource drain – particularly for smaller practices.
Outsourcing its management to a social media company isn't practical, so you'll need to identify an internal resource who is confident and capable enough to manage your online presence.
Negative feedback
It takes a long time to build up a good reputation, but only seconds to break it – which is why many shy away from Facebook. It is easy for someone to leave a negative comment or post, even if you have the tightest lockdown measures in place.
Even if the complaint is unfair or vexatious, it often does not matter; once the information is 'live' people can see it. By the time you do, it may be too late – the story could have been shared, or even picked up by the media.
Quality assurance of publicised information
Healthcare professionals have a duty to publish information that is correct and accurate. If you, or a member of staff, shares incorrect information on your page you could become the target for complaints. Sadly, we live in an increasing culture of blame so, if a practice did release inaccurate or potentially harmful information, the consequences could be extremely dangerous for the organisation.
So, you can see that the decision on whether to have a Facebook page for your practice demands serious consideration. Before you start, ask yourself these three questions:
Who is going to run it?
Who will be responsible for dealing with any feedback?
What are the outline procedures for the management of patient-sensitive information?
The benefits of a Facebook page for your practice can outweigh the risks or the negatives. Even if you or your practice doesn't want to engage in the full functionality of Facebook, the researchers in the original study suggest that, 'Practices [should] consider the value of hosting at least an official landing page which, as a minimum, would act as a directory listing.' Their findings also suggest that, if you don't set one up, someone else will.
Don't forget to follow us on Twitter, or connect with us on LinkedIn!