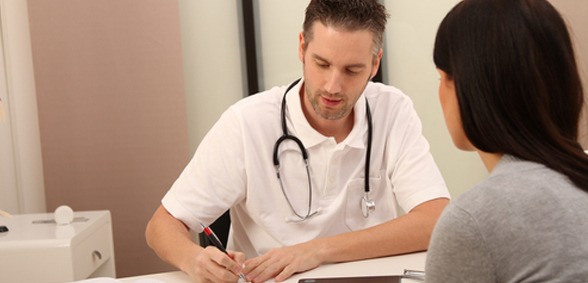 By 2020 there could be as many as 1,000 physician associates (PAs) working in primary care. Can this help offset a projected 30% fall in GP numbers over the next three years? Tim Martin finds out if PAs can offer hope to a profession badly in need of additional staff and what recommendations the experts have for practice managers considering employing them 
PAs are viewed as a potential solution to workload pressures facing general practice. Their role is similar to that of a GP; they work autonomously but as 'dependent practitioners' they remain under the supervision of a named GP. PAs have a first degree in mainly biomedical or health-related sciences and undergo a two-year intensive medical training programme acquiring both the knowledge and skills to enable them to practice medicine. The breadth of their responsibilities will depend on how much experience they have and, in general terms, their previous training will bear many similarities to that of a doctor.
"PAs are trained to perform a range of roles in general practice, including patient consultations, diagnosis, managing acute and chronic conditions, running clinics, requesting and analysing test results, dealing with administration and facilitating patient education," says Jeannie Watkins, president of the Faculty of Physician Associates (FPA) at the Royal College of Physicians (RCP). "As PAs are not yet subject to statutory regulation they can't prescribe or order x-rays or other ionising radiation, which are the responsibility of the GP supervisor."
Expanding horizons
Looking at current numbers the target set by the government of integrating 1,000 PAs into the primary care fold by 2020 suggests that they are over-reaching. Figures produced by the RCP's 2016 census indicate that '865 (288 PAs and up to 577 students) are [currently] living in the UK,' but, more importantly, of those who responded to the census – 150 PAs and 353 PA students – only 31 recorded their 'speciality status' as general practice. In short, there's cause for concern, it seems, on two fronts.
The vast majority of PAs are students and thrusting them – en masse – into general practice is an unrealistic expectation and surely not an adequate solution to the larger workload crisis faced by general practice. Secondly, only a fraction of PAs are currently specialising in general practice; until conclusive trends can point to greater interest being shown, there's small reason to believe a change in the status quo will happen quickly. "The last three years has seen a real expansion in PA student numbers. While there were only three universities offering physician associate studies courses, there are now 27 universities to choose from," Jeannie explains. "However, we currently see about 15% of newly qualified physician associates choosing to work in primary care. With such small numbers we are far from the 2020 target and reaching it will be a challenge."
Jim's recommendations for practice managers considering employing a PA:
Have a look at some of the job descriptions that are currently out there
Talk to some of the PAs and practices currently working together to see how they negotiated different aspects of their partnerships – what you'll find is that patterns vary hugely depending on the individual practice's needs
Accept that – particularly new PAs – will require a fair amount of mentoring and supervision but that the practice will get this time investment back
Make sure everyone is aware of the new PA and ensure that patients aren't startled by the sudden appearance of a PA in their midst – something that has happened occasionally in the past
Despite this, there's an opportunity here for practices to nurture talent and support PAs to get involved with that which they have been taught at university. Additionally, investigating potential budgetary savings based on hiring a PA, as compared to a salaried GP, shows that this route is, almost certainly, worthwhile. Jim Parle, professor of primary care and course director, Physician Assistant PGDip programme, Birmingham University, says that this kind of comparison will depend on regional variations in GPs pay scales. "I was a GP senior partner for 15 or 16 years and I was very aware that what we were being paid and what the practice down the road where taking home was very different," he says. "Typically, PAs will start in a practice earning £30,000, the equivalent of Band 7; they aren't technically included in Agenda for Change, but that's roughly where they start. I guess a reasonably experienced PA in general practice would earn over £35,000 a year." The average salary for a PA is £37,000 (PA census).
It's almost certainly the case that PAs can make a significant impact on workload pressures, particularly where practices are faced with taking on larger patient lists. "I think practices are having lists thrust upon them, with practices around them closing, and that can be very destabilising. It's a matter of saying, 'OK, our workload has gone up by 10% overnight, what can we do?'" Jim says. "Hiring a PA would certainly be part of a solving such a problem."
To regulate or not regulate
For outsiders looking in the fact that the PA profession is unregulated might raise concerns around professional standards and safeguarding. However, there's little reason for practice managers to be overly critical or question the suitability of candidates when prioritising recruitment as long as candidates meet application criteria, of course. "The Faculty of Physician Associates (FPA) manages the Physician Associate Managed Voluntary Register (PAMVR), a register of fully-qualified physician associates declared fit to practise in the UK," Jeannie says. "The PAMVR allows supervisors and employers to check whether a physician associate is qualified and safe to work. Although there is no legal obligation to be registered, we strongly recommend all employers ensure their physician associate applicants are listed on the register before employing them."
Health secretary, Jeremy Hunt, announced in November 2016 that his department would be consulting on the issue of regulation in early 2017 to determine if it will go ahead; to date no such development has taken place. In the interim, the FPA continues to campaign for regulation.
The example of physiotherapy is useful here. This wasn't made a protected title until the Health and Care Professions Council (HCPC) was formed in 2004 – making it illegal to impersonate a physiotherapist if you didn't have accredited qualifications. Jim says that there was little cause for concern and that the same logic now applies to PAs. "The reality was that, prior to statutory regulation, technically, anyone could call themselves a' physiotherapist' but, as most of them were in the Charted Society of Physiotherapy, the sky didn't really fall in." He also adds that prescribing could soon follow on if regulation is agreed –  another core benefit that would free up a considerable amount of GP time.
Taking cover
The process of indemnity is also simple and straightforward, with PAs eligible to receive cover from a medical defence organisation or insurer, which will normally be covered by their practice employer. "I wouldn't employ someone who didn't have indemnity cover so I'd put it in place as a practice manager myself, include the individual in a practice policy if there is one or insist that the individual organise it independently," Jim says.
Clearly, the option of employing PA staff is an appealing one because, with the correct training, they can be smoothly integrated into a practice setting. Given that more undergraduate places have been made available in recent years it's also clear that the talent pool of PAs is beginning to widen. Practice managers can take full advantage of this by actively highlighting the benefits of working in primary care.
Jeannie's recommendations:
Know what your service gaps are
Make sure a PA is what you need – if it is a practice nurse, a GP or a nurse practitioner then employ them, not a PA
Have a clear job plan
Have an appraisal and supervision structure in place.
Don't forget to follow us on Twitter, or connect with us on LinkedIn!