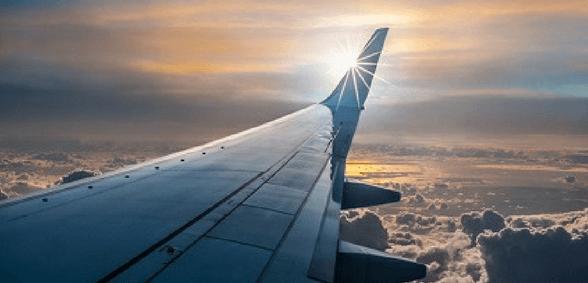 The Department of Health intends to charge overseas visitors and migrants for GP services by the middle of this Parliament (2017/18). What potential impact will this development have on public health and will monies raised have a lasting financial influence on the coffers of GP surgeries across the UK? Tim Martin speaks with the GPC's Dr Richard Vautrey and Lucy Jones, programme manager, Doctors of the World UK, to discuss these matters
Charging into the future
In the Department of Health's 2015 public consultation paper, Making a fair contribution, it makes clear that free NHS primary care treatment for overseas visitors and migrants is to be ended. It states, 'To continue to improve the NHS we need to recognise that it can only be sustained as a national, not an international health service.' The paper further proposes to charge individuals, 'who aren't entitled to free NHS care' for primary care, ambulance and accident and emergency services.
On this basis it's anticipated that a bill covering these issues, first publicly announced during the Queen's Speech in May, will be enshrined in law in May 2017. The development will be an extension of the healthcare charges for overseas visitors and migrants first introduced for hospital care in April 2015. At the time of writing, the Department of Health has indicated to Practice Business that, as the consultation period on the issue ended in March 2016 it is, '…analysing responses and considering the detail and will publish its response in due course.' They point out, however, that the definition of 'GP services' does not include GP consultations but rather treatment such as blood tests.
In response to the original Queen's speech announcement the RCGP were vocal in their opposition with chair Maureen Baker saying, "We question how cost-effective this legislation will be given that the government's own impact assessment found that, even in the best case scenario, economic benefits for the health service would be minimal. It would also be a very real public health risk to have people living with potentially contagious diseases because they are deterred from seeking healthcare because of cost."
 New is not always best
With the issue momentarily out of the public gaze it seems to have been marginalised for the time being; but once the bill has been ratified how will overseas visitors come to view the NHS and, more importantly, will they resolve to stop seeing a GP? On the one hand, history would suggest that such extreme reactions are unlikely and that paying for services will simply form part of a routine. For example, alongside the new hospital charges, overseas visitors are obliged to pay for prescriptions and dental treatment in England, just like UK residents – new legislation would simply add to those existing healthcare expenses.
However, Richard Vautrey, deputy chair, GPC, says that BMA consultations with the government have stressed that the introduction of charges runs the risk of draining NHS financial resources rather than improving them, "We have highlighted that the risk of infections like HIV, where people are afraid to seek treatment or potentially, as in this case, can't afford to pay for treatment, cause widespread infection and cost the NHS far more than it may recoup from the small amount of charges on offer from a proposed new system."
Additionally, some may come to draw the conclusion that NHS charges for all will soon be the order of the day. "One of the real concerns is that this is a slippery slope. If you are charging one group of people, very quickly you can start to expand that to charge others as well. It also brings into question the issue of discrimination. How do you identify individuals without being discriminatory?" says Richard. "This effectively means you have to ask every patient if they are from overseas, even if they have lived in England for the last 40 or 50 years. You would need to review patient details on a regular basis because individual immigration status varies from person to person. You can't assume anything about a patient when it comes to their personal information – this will create a huge workload for practices."
Burden of proof
Aside from this extra administrative work and overhaul of existing patient records there remains uncertainty about the possible impact of GP charges on vulnerable migrants. Lucy Jones, programme manager, Doctors of the World UK, says that trying to work out who qualifies for an exemption from existing healthcare charges has already caused significant problems for the organisation's patients. "Due to the confusion this has caused we see people at our clinics such as asylum seekers, refugees and victims of human trafficking being refused essential healthcare or receiving bills for care. GP surgeries do such an important job providing a safe space for the most vulnerable that it might not be until a later stage that it becomes clear that a patient is a victim of modern day slavery, for example."
With the BMA, RCGP and Doctors of the World UK among key national organisations who clearly remain unconvinced that charges will be beneficial to patients, future government consultations on the issue are likely to be tense. Richard says, "We have made the government aware of the complexities of the issue and I think they are beginning to understand them. That's why no formal decision has been made yet. They are aware of how risky this is if not handled in a sensitive way." It seems, then, that the burden of proof in showing how a system of charges will be successful lies firmly with the Department of Health. Only time will tell if this is an effective – or even possible – way of helping to reduce the strain on the NHS.
Don't forget to follow us on Twitter, or connect with us on LinkedIn!