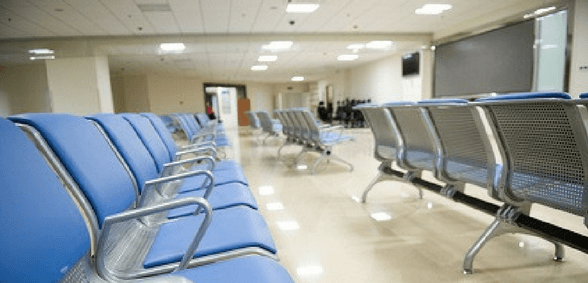 CREDIT: This story was first seen in BMA News
Thousands of patients could be left without GPs following the closure of a surgery in Kent, with the BMA warning that the crisis in general practice is deepening.
BMA News reports that the impending closure of the Folkestone East surgery, which has 4,500 patients registered to it, comes as seven in eight GP practices in the areas have applied to close their lists to new patients owing to safety concerns.
The closure comes as the result of severe funding and recruitment problems, which left the practice unable to meet demand, and means that thousands of patients now face disruption to their care.
BMA GPs committee chair Richard Vautrey said that the plight of Folkestone East, its patients and staff was sadly indicative of the type of challenges practices face across the country.
He said: 'The closure of this surgery shows just how desperate the situation has become, as funding and recruitment problems have left many practices in the area unable to cope.
'Large numbers of patients now face disruption to their care as other local practices that are already at or over capacity will struggle to take on new patients.
'With nine in 10 practices telling us their workloads are unmanageable and a third of GP partners unable to fill vacancies, the situation is not confined to Folkestone.
'We know that in the long term the Government is increasing funding and investing in recruitment programmes for general practice. These are welcome and necessary long-term steps but urgent action is also needed now to alleviate pressures, support struggling practices and ensure patient care is not disrupted by further closures.'
Speaking to the BMA, Sandgate Road and Folkestone East practice manager Christopher Lewis said that difficulties in recruiting staff in the face of patient need had contributed to the closure.
He added that the Government needed to commit itself to backing the health service with investment if the current crisis facing general practice was to be alleviated.
He said: 'The events that led up to the closure of the practice were a realisation that we were struggling to cope with the volume of patients at Sandgate Road and Folkestone East.
'Our senior partner had recently retired. We had tried to recruit a replacement for him. We had no luck at all. We advertised nationally, we advertised internationally. We just weren't able to recruit a replacement.
'I think in the longer term, the government whether it's this one or the next one has got to make the decision that they are going to back the NHS, they are going to invest in it, they are going to do this for the long haul.
'We're worried that there has been a reduction in funding towards health and we need to change gear and go back to the way we used to fund health in this country, make it a priority.
'But there needs to be a commitment so that people joining the profession know that they've got a long-term future in it.'
In its report Investment in General Practice in England the BMA found that only eight per cent of overall NHS investment went to general practice in 2016/17 compared to almost 10 per cent in 2005/06.
Meanwhile the association's GP survey published earlier this year found that 32% of GP practices in the south-east of England had been unable to recruit staff during the previous 12 months.
Don't forget to follow us on Twitter, or connect with us on LinkedIn!