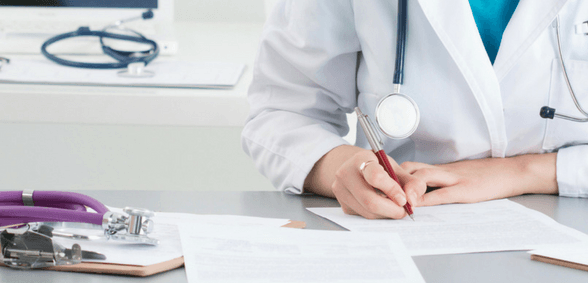 GPs from across Scotland are gathering in Clydebank today to debate proposals for the first Scottish-only GP contract
BMA Scottish GPs committee chair Alan McDevitt is expected to call on GPs to back the proposed new contract, saying that it lays the groundwork for a sustainable future for general practice.
The contract aims to reduce workload pressures, tackle recruitment and retention and reward practices with higher workloads, while protecting the income of every practice.
It will also include funding to reduce the risks to GP practices from providing their own premises with the aim of making it more attractive to be a GP partner.
At the heart of the proposed contract is a radical change in the way that general practice works in Scotland: the GP would be the 'expert medical generalist' at the centre of an expanded multidisciplinary team, freeing up GP time to see patients who need it most.
It also allows practices to transfer some additional services, such as responsibility for delivering vaccinations, to health boards without loss of funding.
In his speech to the special conference of Scottish LMCs today, Dr McDevitt is expected to say that general practice must adapt.
'I am acutely aware of the challenges you have faced, of the workload pressures, the burnout and the stress, and the increasing financial pressures,' he will say.
'I am constantly impressed at the ability of GPs to rise to these challenges and ensure that patients receive the care that they need.
'But there is no doubt that general practice must adapt. We have to find new ways of working and I believe that this contract sets us in a new direction, whilst retaining the key characteristics that we value, such as the independent contractor status and autonomy to deliver services which are appropriate for our communities.'
The proposed contract has been negotiated between SGPC and the Scottish Government. Discussions began after health secretary Jeremy Hunt threatened to impose a new contract on GPs in England, which encouraged Scottish GP leaders to explore going their own way.
Dr McDevitt will say that the contract is for the whole of general practice in Scotland.
'It offers solutions and it provides much needed additional resources. It will give us more time with our patients and will make sure that they have access to a wide range of services more quickly and more locally.
'I am confident that this contract will deliver a brighter and more sustainable future for GPs and for patients.'
SGPC representatives have already taken roadshows to each of Scotland's health board areas to talk to GPs about the proposed contract, and GPs will also be able to make their views known via a poll which will open on December 7.
Don't forget to follow us on Twitter, or connect with us on LinkedIn!