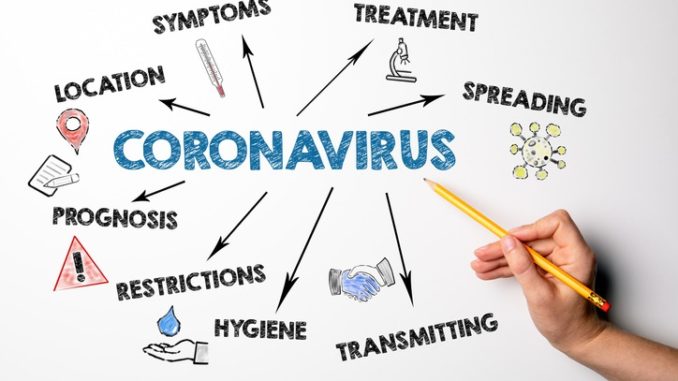 Saltash Health Centre closed for a deep clean and reopened around an hour later after potential coronavirus case
This is an edited version of an article first published by Devon Live.
A Saltash GP surgery closed yesterday after a suspected coronavirus case.
Saltash Health Centre informed its patients it has to close 'temporarily' after an incident on Monday, February 24, to clean the reception and waiting room area.
Practice manager, Neil Parsons, explained that the surgery needed to close but could not confirm or deny the reasons of the closure.
The reason for the closure was a suspected coronavirus case, but the patient is believed to have tested negative.
Mr Parsons said: "Yesterday we had to clean the practice and because of that we needed to close at that moment."
Worried patients got in touch to say that they were 'freaking out' – but one woman who has severe anxiety said she was told that 'a patient had an accident' in the surgery.
One man said: "My daughter went to Saltash Health Centre today and shortly after they shut it down for a few hours for a deep clean.
"They would not give my daughter any information about why it was closed down. My daughter is freaking out as she was there with her daughter."
The Saltash surgery reopened around an hour after the temporary closure.
A post on the health centre's Facebook page, posted around 3pm, read: 'Due to an incident here this morning we have had to temporarily close our reception and waiting room for cleaning. Our phone lines are still open if you need to get hold of us during this process.
"We apologise for any inconvenience this may cause."
An hour later, another post read: 'Following on from our previous message we are now fully open again. Thank you for your patience.'
As of 2pm on February 24 , a total of 6,536 people have been tested in the UK, of which 6,527 were confirmed negative and nine positive.
These figures do not include the four confirmed cases from the Diamond Princess cruise ship who arrived in the UK and received test results from Japan.
These will be included once the World Health Organisation receive the UK tests for these patients.
What is the risk level?
The following information has been taken from www.gov.uk/coronavirus.
Based on the World Health Organization's declaration that this is a public health emergency of international concern, the UK Chief Medical Officers have raised the risk to the public from low to moderate.
This permits the government to plan for all eventualities. The risk to individuals remains low.
We have been working in close collaboration with international colleagues and the World Health Organization to monitor the situation in China and around the world.
Don't forget to follow us on Twitter, or connect with us on LinkedIn!