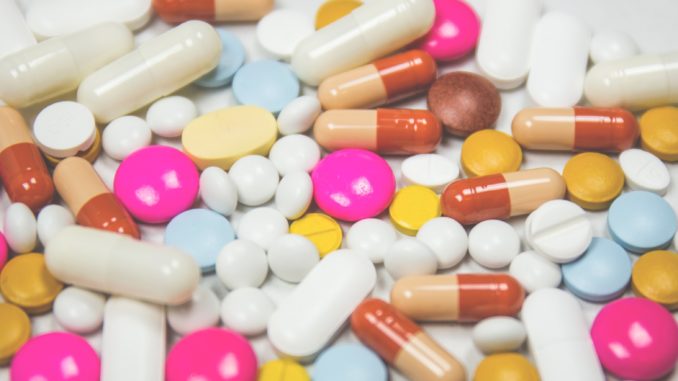 GP pharmacist Amira Shaikh explains the challenges of returning to work after a two-year break
After a two-year break from my career, I decided to return to the world of pharmacy at a time when the profession is evolving at an exponential rate.
Having found success in the 2015 GP pharmacist pilot, phase 2 of the pharmacist cohort were being deployed into a wider net of GP pharmacy land. I applied through NHS Jobs for various vacancies and was offered a Band 7 position with Islington GP Federation. Here a team of eight pharmacists are employed to look after 32 practices; the team comprises a senior clinical pharmacist and seven junior clinical pharmacists – four of whom have qualified as prescribers with the others due to qualify by the end of the 18-month Centre of Postgraduate Pharmacy Education (CPPE) training pathway. This unique GP training pathway, supported and funded by NHS England, is a two-fold experience – one which provides both training and educational support provided by CPPE and individual work at practice level.
Islington GP Federation, having recently won the Healthier Communities award, has a pre-existing culture of innovation. It is very open to new ideas and welcomes effective change. It thrives on a vision of multidisciplinary teams that aim to improve patient access, experience and their overall health outcomes.
Immediately after joining, the first few weeks at work involved a lot of training both within the federation and with CPPE. Our senior pharmacist had arranged for us to attend meetings to introduce us to a range of healthcare professionals, clinical care commissioning groups, peer lead meetings etc. The purpose was to spread the word of the new team in town because, as this is a fairly new role, there were those who were still unaware of what we would be involved with and how defined our roles would be – within the federation and in line with other healthcare professionals.
On the CPPE side we were enrolled into the May cohort and assigned an educational supervisor. The educational supervisor meeting explained the entire 18-month pathway and which pathway to take depending on your experience to date, clinical exposure and whether you were a practising prescriber. Based on these criteria, we were guided onto either pathway 1 or pathway 2. Having had my career break, and not yet a prescriber, I decided to start through pathway 1; this inspired confidence that I would have exposure at a steady pace, rather than being overwhelmed.
Furthermore, there were four residential days about the training pathway – what it involved, our points of contact and an introduction to some clinical skills that may be used in practice. We also had a chance to meet pharmacist colleagues who had already completed phase 1 of the training pathway; this was, of course, a great time to network with other colleagues. In fact, we even created a WhatsApp group to keep in touch, offer support and share case studies (all with GDPR in mind, of course!)
Back at the federation we were assigned our set of GP practices. Time allocation (i.e. the number of days spent at each practice) was decided based on patient list size. The federation has been, uniquely, divided into various networks; each of these had been invited to put forward a host practice for the induction period and also to put forward a GP who would like to be the clinical supervisor throughout our training pathway.
I have been fortunate to have a fantastic practice manager who organised a six-week schedule that was left adjustable, according to my learning needs. The first day involved the usual housekeeping admin titbits, followed by a full week of shadowing.
At the time of writing I am week two into my induction period and it has been a great experience so far. The culture of innovation, and readiness to move forward with the changing healthcare landscape, is reflected at practice level. I have not only had the chance to shadow the various GPs and nurses but also have been encouraged to provide my professional opinion during consultations. The practice has also recently taken on a care home; they are keen for my involvement from a medicines management point of view.
Having had experience in urgent care (NHS111) I was keen to introduce a pharmacist into the morning telephone triage. An initial trial is currently underway where I take on cases I feel professionally confident to deal with. I believe this is another, unique example of how pharmacists' skill set can be utilised to support GPs in navigating their time more effectively.
I have been fortunate to have a working environment that aims to utilise my clinical skills. I do believe that one has to be proactive, and show a degree of confidence in ideas that they believe will make work flows more efficient, accessible and patient-friendly.
This is the time for pharmacists to prove to colleagues, from various clinical backgrounds, how much we are able to offer within this environment. The fluidity of our professional roles, and the changing health demographic, demands a new way of thinking about how we deliver healthcare. This pilot proves how much success rests in our hands.
This article first appeared in the Pharmaceutical Journal.
Don't forget to follow us on Twitter, or connect with us on LinkedIn!