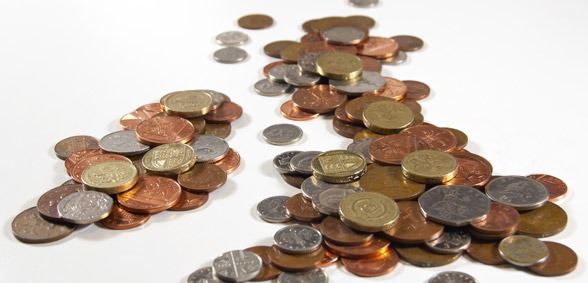 A report by The Guardian has detailed a rift between Simon Stevens and Downing Street over the £20.5bn that was promised earlier this year
Simon Stevens, the NHS's chief executive, is reportedly at war with the prime minister regarding the use of the promised £20.5bn cash boost.
According to The Guardian, Stevens and Downing Street are continuously disagreeing over the issue, particularly regarding how much the money can actually boost care.
The negotiations are ongoing, with ministers apparently "fed up" with Stevens, who refuses to include any specific guarantees in the plan for the £20.5bn that might reassure voters on the future of the NHS.
Formulating the plan has been delayed because of this.
Ministers believe that the plan should include details of yearly improvements it will promise to make every year between 2019-20 and 2023-24, but Stevens has claimed that this goal is not realistic.
Stevens allegedly believes that the £20.5bn more by 2023-24 is not enough for hospitals to get waiting times back on track, let alone the additional promises the government wants to make.
It has been estimated that, all in all, the proposed improvements ministers want to implement would actually cost £80bn per year, supporting Stevens's claim.
He has also reminded ministers that there is a chronic – and worsening – lack of staff within the NHS.
"Simon wants one thing and the politicians want another. The Treasury want to pin him to the floor over the action he will take to get all the waiting time targets back on track over the next few years, and he is resisting that. He wants flexibility," said a source.
An ally of Stevens said: "The Treasury are the ones who are especially looking for high-profile and concrete improvements in care that the government can sell to the public in return for the £20bn.
"There is a lot of anxiety [among NHS leaders] because everyone knows the extra money is barely enough to maintain current standards, let alone transform services."
Niall Dickson, chief executive of the NHS Confederation, has urged ministers and the public to be realistic.
"The NHS long-term plan is a vital opportunity to improve patient care and change the way we deliver services to the public," he said. "But we should not underestimate how difficult it will be to recover performance on waiting times and to move NHS trusts and other organisations back into the black.
"We must be realistic about what is possible within the extra £20bn – the last thing we need is to set local services up to fail. And, above all, we will need a plan for securing the staff we need to respond to changing healthcare needs."
NHS England denied a rift entirely, saying: "The NHS, patient groups, clinicians and government are working closely together to finalise the NHS long term plan ready for publication before Christmas."
Don't forget to follow us on Twitter, or connect with us on LinkedIn!