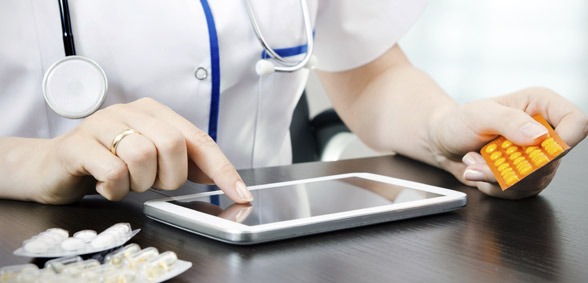 Research shows that patients aren't as interested in video consultations as many people – including GPs, app developers and healthcare leaders – expected
New research from askmyGP shows that patients aren't embracing video calls as much as NHS England anticipated.
According to mobihealthnews, patient demand for video consultations with their GP is lagging behind other health app features.
Messaging, phone conversations and face-to-face consultations are still preferred.
The survey's data was gathered during the first quarter of 2019 from a sample of 213,000 patients from 21 practices.
In just 0.1% of cases, patients requested a video consultation – compared with 47% who wanted a telephone conversation, 28% for secure messaging and 25% for face-to-face appointments.
The research suggests that the appeal of video appointments may have been over-estimated by GPs, app creators and NHS England alike.
"It is a surprise, in the sense that video is so widely talked about and so much money has been put into systems whose primary way of contact and consultation is video," said Steve Black, data analyst at askmyGP.
"It's the case with other developers, who are essentially our competitors, and that's one of the reasons we introduced it as an option.
"We've tried to think about why patient preference is so low – and one reason could be that if you're contacting your GP online, you both have to be available for the video call. But if you are both messaging in your own time, it actually makes the process more efficient."
Don't forget to follow us on Twitter, or connect with us on LinkedIn!