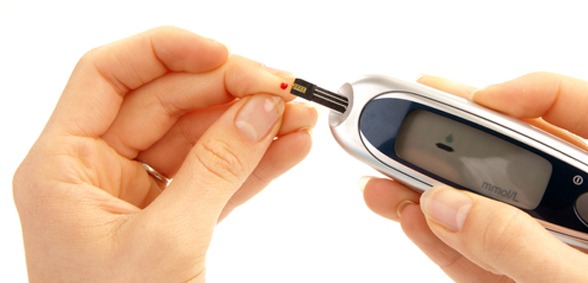 A report, published in Primary Care Diabetes has confirmed that watching short health information films on a computer, tablet or smartphone can help the growing number of people living with diabetes to better manage their condition.
The PocketMedic films were 'prescribed' to people newly diagnosed with type 2 diabetes, alongside standard treatments, by a GP or practice nurse. After just three months, routine tests showed a clinically significant improvement in HbA1c – an established marker of diabetes control.
Swansea University's Professor Jeffrey W Stephens, consultant physician at Abertawe Bro Morgannwg University Health Board, said, "These results are highly encouraging. One in four patients watched at least one PocketMedic film and these film-watchers demonstrated that, as a result, they were better able to manage their condition."
Self-management skills are widely recognised as an increasingly important treatment that can have a major effect on an individual's quality of life. Yet less than one in 100 people typically choose to attend an educational programme that can, potentially, prevent them from developing blindness, kidney failure, amputation or other health complication.
During the study, there were eleven films in the PocketMedic 'Living with diabetes' series including: What is diabetes? what can I eat? Diabetes and weight, looking after your feet, stopping smoking, medication and monitoring, Jill's story, Jeff's story and Tony and Michelle's story.
Swansea University's Dr Sam Rice, a consultant physician at Hywel Dda University Health Board, explained, "Digital prescriptions encourage people to access expert health information, practical advice and emotional support from the comfort of their own home. Each motivational film can be watched by patients and carers as many times as required and, crucially, at a time when the individual faces a new health challenge."
PocketMedic is the brainchild of Kimberley Littlemore co-founder and creative director of eHealth Digital Media. As a former TV producer and documentary maker, Kimberley has first-hand experience of using the power of storytelling to encourage people to change their behaviour and take decisive action.
The bite-sized 'living with diabetes' films were produced by Kimberley Littlemore in partnership with the report authors, Professor Stephens and Dr Rice. The films, were reviewed by expert patients, clinicians and frontline healthcare professionals before distribution.
The library currently boasts around 100 films covering chronic pain, chronic lung disease (COPD), diabetes (type 1, type 2, gestational and pre-diabetes), heart failure, lymphoedema, life after cancer, wellbeing (anxiety and depression), and more. New films are added in line with the health priorities of the NHS.
Through Welsh government health innovation funding, all NHS Wales' patients can watch the 'living with diabetes' and 'living with lymphoedema' series. In England, the PocketMedic films are available through GP clusters, Hampshire Hospitals NHS Foundation Trust and Royal United Hospitals Bath NHS Foundation Trust. Other partners, across the UK, will be announced in due course.
Through being better informed, people learn to make small adjustments that, potentially, help prevent health complications associated with their condition.
"The findings of this study are a real boost for digital health," concluded Joanna Lewis, co-founder of eHealth Digital Media. "We'll continue to work in partnership with expert patients and frontline healthcare providers to produce high-quality, low-cost, PocketMedic films focused on the health priorities of our colleagues in the NHS."