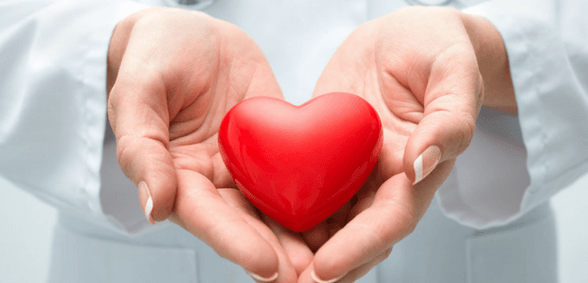 No one likes dealing with complaints but when encountering individuals who might be in a heightened emotional state – due to pain or illness-related stress, for example – it's an inevitability. So, what's the best way of managing complaints? Gemma Carson, partner at Wright Hassall and head of their commercial litigation team, provides a useful guide to help overcome all complaints – from the minor to the major
It can feel like a kick in the teeth, especially if you feel you have met patient expectations and the complaint seems like an unjustified attack on your practice. In the heat of the moment it can be all too easy to send back a fiery response. Worryingly, a heated debate can soon ensue.
When people respond impulsively with pent-up frustration and anger things can quickly escalate into a much bigger issue. Emotions sometimes take over, which can lead to a heated dispute over the rights and wrongs, or actions and inactions, of one party or another.
'Virtual mantelpiece'
One of the best ways to avoid such issues from occurring is to first draft a response and save it to your 'virtual mantelpiece'.  Allow yourself time to cool off and then return to the original draft to assess whether it's an appropriate way to respond – because emails sent in the heat of the moment often have a nasty habit of biting back.
Don't ignore it
To prevent the situation escalating into something bigger it's important to respond to a complaint promptly and try to ensure that it can be resolved amicably. If it does get serious, retain all the information relating to the complaint, including documents and correspondence; this will help in presenting your case should the ombudsmen get involved. Check all notes pertaining to the patient's clinical records, and any separate accounts of complaints, and also collate evidence of having delivered effective complaints' handling in the past as this could help you manage the current situation.
Early intervention
When a dispute cannot be easily resolved, early intervention can be effective as it offers more collaborative methods of dispute resolution. These include mediation, conciliation and negotiation.
The benefits of early intervention include:
Speed: disputes can often be resolved more quickly.
Costs: reduced costs of dealing with a dispute as compared to court proceedings.
Flexibility: more flexible and commercially-focused resolutions.
Relationships: parties can preserve their commercial relationship.
Publicity: a confidential resolution process is beneficial and often obligatory.
Concurrency: can be used together with other, concurrent, methods of dispute resolution.
Professional help
Seeking legal advice early does not necessarily mean a serious legal dispute has occurred but dispute resolution advice can be very effective if delivered when the issue arises. Remember to exercise caution before responding to a complaint and make sure no threats or commitments are made that could jeopardise the future of your practice.
Responding to a complaint without first considering all the aspects could be a huge mistake that costs your practice a lot of time and money – both of which would be better spent on improving systems and procedures for the future.
Finally, if legal proceedings are threatened and appear to be the only option, choose lawyers well-versed in commercial disputes, who are committed to an early, commercial and cost-effective resolution.
About the author
Gemma Carson
is a partner at law firm
Wright Hassall
and heads the commercial litigation team. She specialises in commercial litigation and has a wealth of experience dealing with all types of commercial contract disputes, arbitration proceedings and professional negligence claims.
Gemma regularly writes on technical matters relating to contract disputes and is able to explain, often complex, legal arguments in simple terms making issues easy to understand for those facing the challenge of running their own business.
Don't forget to follow us on Twitter, or connect with us on LinkedIn!