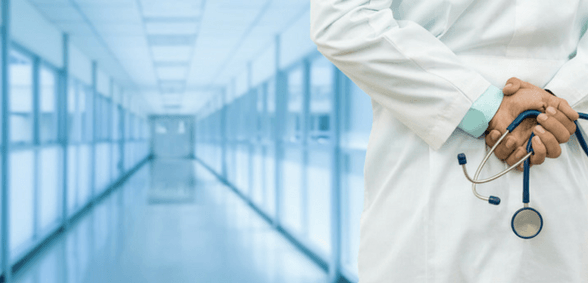 The RCGP has responded to the primary care workforce survey which highlights the need for strong action to tackle GP workforce shortage
RCGP Scotland has responded to findings that the number of 'Whole Time Equivalent'(WTE)GPs in Scotland has fallenby160 since2013 and has called for action to restore WTE GP numbers.
The Primary Care Workforce Survey, published today (06 March) by the Information ServicesDivision of NHS Scotland (ISD) shows a fall in the number of WTEGPs in Scotland.
RCGP Scotland has been warning for several years that the GP workforce is in crisis. This latest survey has found that the WTE number of GPs has fallen below the level it was at four years previously.It shows that there are 160 fewer WTE GPs now than there were four years ago. The number of estimated WTE GPs – those GPs who work at least eight sessions(ie 40 hours)per week – has fallen by 160, from 3,735 WTE GPs in 2013 to 3,575 in 2017. This figure represents a fall of over four per cent.
Worryingly, the survey also found an increase in the number of practices with GP vacancies. Nearly a quarter (24%) of GP practices who responded to the survey reported current GP vacancies – a rise from 22% in 2015 and nine per cent in 2013.
This lack of progress in terms of increasing the numbers of family doctors comes at a time when the demand for general practice continues to rise and the population of Scotland continues to grow, with people living for longer, with multiple medical conditions. As a result, general practice services are over-stretched and this is having knock-on effects on patient care.
Reacting to the findings from her practice in Craigmillar in Edinburgh, Dr Carey Lunan, chair of RCGP Scotland, said:
"The findings from this survey are very concerning. In the interests of patient care and a sustainable NHS, we must do more to tackle the GP shortage and ensure that we increase the number of WTE GPs across the country as quickly as possible.
The drop in the numbers of WTE GPs is being felt in communities across Scotland. Practices are struggling to fill long-standing GP vacancies, which not only causes instability within practices but also has a knock-on effect on patient care, with many patients facing lengthy delays in seeing a GP. A reduction in WTE GPs makes it more difficult for patients to see the same GP for their health problems, and this can mean that patients experience more fragmented care, which is less efficient, potentially less safe and can be frustrating and confusing for patients.
Scotland is facing increasingly complex patient healthcare needs due to the rise in multiple long-term conditions that occur with age. This has led to rising demand for GP services, as we strive to look after patients at home rather than in hospital. It is essential that the Scottish Government continues to address the rising demand for GP services and plans accordingly. In December, RCGP Scotland welcomed the Government's commitment to deliver 800 extra GPs in Scotland over the next decade. Although it is encouraging to see recognition of the workforce problems being faced by our profession, this commitment still falls short of the 856 WTE GPs that RCGP have previously calculated will be required within a much shorter time frame – by 2021. We hope that today's findings will lead to a commitment from the Scottish Government that the 800 extra GPs they have promised to deliver will at least represent WTE positions.
We need action to tackle the GP shortage sooner rather than later to ensure that GPs can continue to deliver high quality, safe patient care. Many practices across the country are already at tipping point. Growing the GP workforce is crucial to ensure that there are enough highly trained medical generalists to provide the community-based, patient-centered care that has provided the backbone of the NHS for decades. GPs coordinate care, provide continuity of care, deliver whole-person medicine and act as advocates for patients. Our teams often offer the first point of contact for patients seeking help from the NHS. Only by ensuring a critical mass of GPs can we ensure that practices have enough GPs to meet the needs of their communities and allow patients to build up long-term relationships with a trusted doctor, which is often more valuable than any medicine"
Don't forget to follow us on Twitter, or connect with us on LinkedIn!