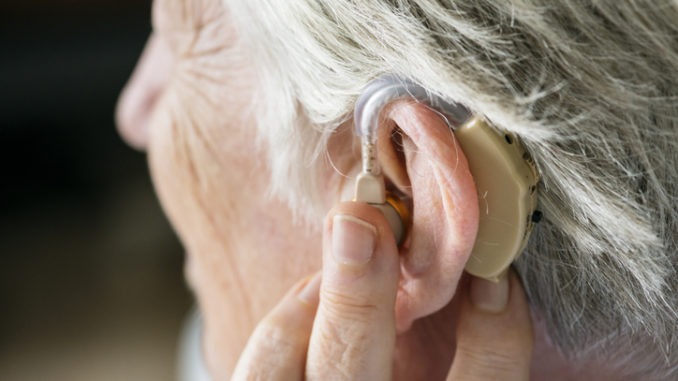 A new toolkit to support GPs to deliver care for patients with hearing loss and aims to encourage deaf patients to access primary care, has been launched
The educational kit, developed by Royal College of GPs (RCGP) in collaboration with the UK's largest hearing loss charity, RNID and NHS England and Improvement aims to support GPs to consult effectively with deaf patients by offering tips on how to communicate during face to face and remote appointments.
It also offers guidelines on how to recognise early symptoms of hearing loss and how to refer patients for a hearing assessment. The project aims to support GPs implement the latest NICE Guidelines, NHS Accessibility Quality Standard and Guidance across the UK.
GPs are currently following official guidance and delivering a large proportion of care remotely to manage infection control and keep patients and practice staff safe during the COVID-19 pandemic. However, when face to face appointments are necessary, they are being facilitated 
In a recent survey of people who were deaf or have hearing loss by RNID, more than 70% of respondents said they 'did not feel confident that their communication needs would be met during a remote appointment' and over half admitted they had 'put off' seeking advice from their GP because of remote care, meaning they were at risk of missing out on vital medical care. 
Professor Martin Marshall, chair at Royal College of GPs said: "GPs and our teams have worked hard during the pandemic to swiftly transform the way we deliver services to ensure continued access to safe care.
"Remote care will of course not be suitable for all patients – and in these circumstances, face to face appointments are being facilitated in as safe a way as possible.  We do not want patients to be deterred from seeking care because they are unable or uncomfortable accessing our services remotely – something that this survey shows, is the case for a significant number of deaf patients."
Dr Devina Maru, RCGP national clinical champion for deafness and hearing loss, said: "We are pleased to be working with the RNID to create resources to help support GPs communicate with deaf patients during both remote and face to face consultations, to ensure GPs feel equipped to deliver the best possible care and patients feel most comfortable when accessing our services."
Ayla Ozmen, head of research and policy at RNID, said: "Under the Accessible Information Standard, all health and social care providers must identify, record and meet people's specific communication needs. Even in these exceptional times, accessible standards must still be upheld and there are simple options that will improve the accessibility of services for people who are deaf or have hearing loss.
"We are thrilled to be working with the Royal College of GPs to help highlight the needs of people who are deaf or have hearing loss. There are 1 in 5 adults with hearing loss in the UK, and this is expected to increase to 15.6 million people by 2035. Unmanaged hearing loss can have a major impact on daily functioning and quality of life. It can affect communication, social interactions and work, increasing the chances of experiencing loneliness, emotional distress and depression."
Find out more about the Deafness and hearing loss toolkit.