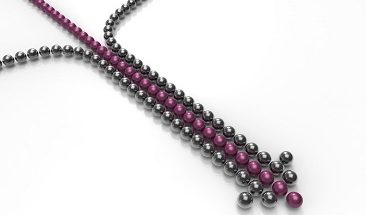 The RCGP has announced that Dr Jonathan Leach and Dr Victoria Tzortiou Brown have been elected as joint-honorary secretary for the Royal College of GPs.
This is the first time the role has been undertaken as a job share, and they will succeed Professor Nigel Mathers at the College's annual general meeting in November when he stands down.
The role was contested by three candidates – Dr Sunil Bhanot, Dr Jonathan Leach and Dr Victoria Tzortiou Brown (as a job share), and Dr Imran Rafi.
The honorary secretary leads on the development of College governance and leads on all College consultations.
Dr Leach is currently chair of the RCGP's Midland Faculty. Dr Tzortiou Brown is chair of London Faculties. They will serve a four-year term, until November 2021.
RCGP acting chief executive and returning officer, Dr Valerie Vaughan-Dick, said: "This is a hugely important role for the College. Jonathan and Victoria both have an excellent knowledge of the RCGP, and both encapsulate the visions and values of the College, recently set out in our strategic plan for 2017-2020.
"I'd like to take this opportunity to thank Nigel for his years of service to the College, not just as honorary secretary, but in his many roles beforehand, and I wish him the best of luck in his retirement. I'd also like to thank all nominees for standing and making this a fair, democratic election."
Don't forget to follow us on Twitter, or connect with us on LinkedIn!