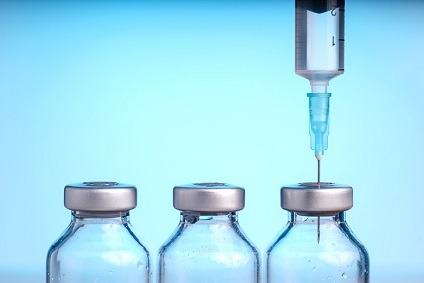 NHS England has published detailed plans – drawn up with family doctors and pharmacists – to cut out prescriptions for ineffective, over-priced and low value treatments.
Helping to trim hundreds of millions from the nation's rapidly growing drugs bill will create headroom to reinvest all savings in newer and more effective NHS medicines and treatments.
A formal public consultation is being launched on new national guidelines which state that 18 treatments – including homeopathy and herbal treatments – which together cost taxpayers £141m a year should generally not be prescribed.
Simon Stevens, NHS England's chief executive, described homeopathy as "at best a placebo and a misuse of scarce NHS funds".
In addition the consultation also covers a further 3,200 prescription items, many of which are readily available and sold 'over the counter' in pharmacies, supermarkets, petrol stations, corner shops and other retailers, often at a significantly lower price than the cost to the NHS.
The consultation proposes initial action to limit prescribing of products for minor self-limiting conditions which currently cost taxpayers £50-100m a year. The products include cough mixture and cold treatments, eye drops, laxatives and sun cream lotions.
NHS England is also supportive of restricting the availability of gluten-free foods on prescription, which costs £26m a year, which is currently subject to a Department of Health consultation.
These savings form a key building block of the NHS's 10 point efficiency plan contained in the Next Steps on the NHS Five Year Forward View, published in March 2017.
Simon Stevens, NHS England Chief Executive, said: "The NHS is probably the world's most efficient health service, but like every country there is still waste and inefficiency that we're determined to root out. The public rightly expects that the NHS will use every pound wisely, and today we're taking practical action to free up funding to better spend on modern drugs and treatments."
Sir Bruce Keogh, NHS England Medical Director, said: "At a time when we need to find all the money we can for new, highly effective drugs we must ensure every pound is spent wisely. An honest, plain English conversation is required about what we should fund and what we should not. We need to end unnecessary expense to give us a bigger therapeutic bang for the NHS buck so we cut the fat and build the therapeutic muscle."
Dr Graham Jackson, GP, NHS Clinical Commissioners co-chair and clinical chair of NHS Aylesbury Vale CCG, said: "The NHS can and does provide high-quality care but our ability to continue to do so will be reduced if we can't prioritise areas which will result in the best outcomes for patients, while at the same time getting the best value for our funds.
"We need to have an honest conversation with the public, patients and clinicians on what the NHS should provide and this consultation around the medicines spend – an area with the potential to unlock huge resource – is an important part of that. We are pleased to have worked with NHS England identifying products that could be considered low priority for NHS funding, for reasons including limited clinical effectiveness or the availability of cost-effective alternatives. We now hope to hear from as many people and organisations as possible so that the final guidance can properly take these views into account and result in our member CCGs being given national support in prioritising medicines and services that makes the best use of the NHS pound."
Don't forget to follow us on Twitter, or connect with us on LinkedIn!