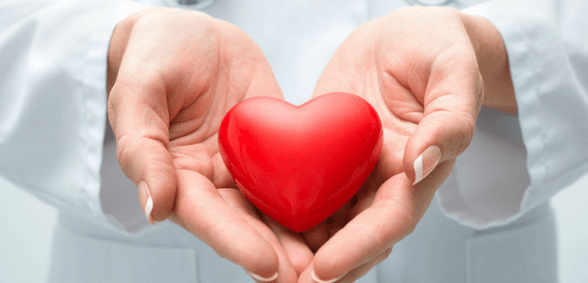 RCGP and Medical Schools Council seek to dispel negative perceptions of general practice in order to tackle GP workforce shortage
More than three quarters (76%) of medical students report hearing negative comments about general practice from clinicians, educational trainers, and/or academics by the time they reach their final year at university, according to a new report from the Royal College of General Practitioners and the Medical Schools Council.
The report – Destination GP – found that by their fifth year, 70% of students reported hearing derogatory comments about general practice whilst on clinical placements, whilst 37% of those surveyed reported hearing them at medical school.
Based on a survey run by an independent company, 3,680 medical students responded from 30 medical schools across the UK about their career aspirations, and its findings build on previous research showing that negative attitudes towards general practice during medical training put people off joining the profession.
The RCGP claims that as a result, some medical students considering a career in general practice are being discouraged and deterred from joining the profession, or abandoning it for other medical specialties.
It issues a stark warning that until action is taken to tackle the situation and ensure sufficient numbers of medical students become GPs in the future, NHS general practice will continue to face a major recruitment crisis.
Workload in general practice has risen 16% over the last seven years, but the proportion of NHS spending on general practice is less than a decade ago and the number of GPs has not risen at pace with demand. In fact, recent workforce figures from NHS Digital have shown full-time equivalent GP numbers have dropped over the last six months.
NHS England's GP Forward View promises £2.4bn extra a year for general practice and 5,000 more GPs by 2020 – but the College is concerned that with a culture of negativity towards general practice across medical training, aspirations to recruit more GPs will not be possible.
The peer factor
Destination GP also found that medical students' choice of specialty is strongly influenced by peers, lecturers and tutors. However, it found:
91% of those surveyed perceived their fellow students to have negative associations with general practice;
54% perceived doctors they have encountered on placements in non-GP specialties to be negative about general practice;
72% reported a perceived negativity from the current political environment;
and by the end of their third year, 84% believe that doctors and staff on clinical placements have negative associations with general practice.
Those who had heard negative comments from clinicians, educational trainers and/or academics, report complaints about inappropriate referrals (37%), suggestions that GPs are of a lower status to other medical professionals (25%) and claims that general practice is undemanding and easy (15%).
One student said there was a warning in the introductory lecture of their degree that students could "end up just as a GP", a theme which has continued throughout their studies.
Another said that a specialist "seemed worried that I want to be a GP and informed me that I need a lot of patience as a lot of consultations 'aren't proper medicine'."
Yet another reported that a consultant said, "Don't you dare think about going into general practice", imploring them to "have some aspiration".
Destination GP also found that medical students' choice of specialty is most influenced by their interaction with individual GPs during their placement (81%) – and that 84% of those surveyed perceived positivity towards general practice from GPs they encountered on placements. 56% of students also thought that lecturers at medical schools were positive towards general practice.
The College and the Medical Schools Council hope that by highlighting the scale of the problem, more can be done to help break down negative stigmas around general practice and encourage more medical students to go into the profession.
Its recommendations include greater investment into more, high-quality placements in general practice for medical students; for them to have more time in GP placements early on during medical training – and for more positive messages about the profession to be promoted at all levels from the outset.
Investment in GP culture
It also calls for more investment into GP Societies in medical schools to help students interested in general practice to build resilience against negative attitudes, and to encourage them to champion the profession amongst peers.
Professor Helen Stokes-Lampard, chair of the Royal College of GPs, said: "These archaic perceptions about general practice that appear to be held by a number of colleagues throughout the NHS need to change, and fast.
"It's so frustrating because being a GP can be the best job in the world when we are given the time and resources to do it properly – it is challenging, intellectually stimulating and full of variety. These are the messages we need to convey. GPs are very important ambassadors for this, and we all have a crucial role to play in influencing the perceptions of medical students, and our peers across medicine.
"Many medical schools now have fantastic, vibrant GP Societies that help counter some of the negativity – indeed they perpetuate a culture of positivity around general practice. And we know that the more exposure to general practice medical students have – be that in the classroom or on placements – the better. We need to see best practice from some medical schools replicated across the board.
"We are consultants in general practice, just like consultants in any other medical specialty – and we must all work together, across medicine, to break down any perceived hierarchies that exist. Alongside the joint publication of this report, I'm delighted to acknowledge the commitment of medical schools in seeking to address the issues highlighted, and to MSC for working so constructively with the College.
"Dedicated GPs are the bedrock of the NHS and without them, our health service would fall apart. But we just don't have enough GPs, we need thousands more, and there is no excuse for some of the negative attitudes our medical students are being subjected to.
"We've had promises to expand the GP workforce in England – and we need equivalent pledges in Scotland, Wales and Northern Ireland. But if the denigration shown in this report continues, it will make it nigh on impossible to fulfil any aspirations to expand the GP workforce."
Professor Jenny Higham, chair of the Medical Schools Council, said: "We have been privileged to work together with the RCGP on the vital area of recruitment into the specialty of general practice. Our joint publications and meetings have identified a number of important strategies and we enthusiastically support medical students choosing a GP career."
Dr Sophie Lanaghan, chair of the RCGP Associates in Training Committee, said: "I firmly believe we need our best and brightest in general practice – our service is the backbone of the NHS. I'm saddened that so many students and junior doctors are being put off a career in general practice, as demonstrated in this report, and feel that any narrow-minded views that do exist need to be challenged to combat how this is affecting our profession, and the care we are able to deliver to patients."
Don't forget to follow us on Twitter, or connect with us on LinkedIn!