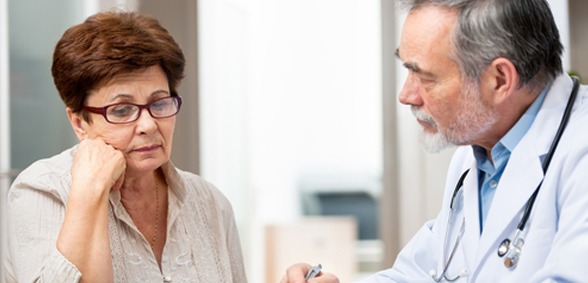 Credit: This story was first seen on The Daily Mail
Patients are being offered a GP-to-your-door home visiting service for a £120 monthly fee, The Daily Mail reports.
The consultations have been launched by two private firms who want to 'revive the traditional family doctor' and improve 'convenience.'
GPs visit patients' homes or workplaces between the hours of 8am and 11pm, including at weekends.
Consultations last up to 45 minutes each and patients can have up to 12 in a year before having to pay an additional fees.
But doctors say the service is 'risky' as GPs don't have access to patients' medical files and details of any medication allergies or past illnesses.
They also argue that it is unfair that only those patients who can afford the fees have access to home visits.
GP surgeries across England are struggling to cope with the combined pressures of a rising and aging population and a national shortage of GPs.
Patients are facing increasingly long waits for appointments and it is extremely difficult to see a doctor out-of-hours.
The head of the NHS Simon Stevens last week promised patients that they would have weekend and evening appointments in two years' time.
But this is dependent on the health service recruiting an extra 5,000 GPs when it is currently losing an average of 150 a month.
The home visit schemes – uncovered by Pulse magazine – are currently being offered by two separate private firms, AKEA Life, in the North West, and GP Delivered Quick, in London and Birmingham.
AKEA Life charges a monthly fee of £80 for the under 40s, £100 for the 40 to 64 age group and £120 for the over 65s.
GPs carry out home or office visits – most lasting 45 minutes – between the hours of 8am to 10pm during the week or 9am to 5pm at weekends.
Patients can have up to 12 consultations a year but if they need more, they pay an extra £75 per slot.
The monthly prices are higher for older patients on the basis that they are likely to need more visits.
GP Delivered Quick meanwhile is a pay-as-you-go service costing £120 for a 25 minute weekday consultation or £150 at weekends.
Patients book the appointments by downloading an app on their smartphone and average waiting times are 90 minutes.
Both companies employ GPs on a locum basis and hope to expand to other areas of the country within the next two years.
Dr Richard Vautrey, deputy chairman of the British Medical Association's GP committee said: "The BMA has expressed concern about the development of services like this as patients are treated without full access to their GP practice clinical record, which makes prescribing and treatment more risky. What's really needed is significant investment in NHS GP services to ensure practices can develop their services further to meet patient needs."
Professor Helen Stokes-Lampard, chair of the RCGP, said: "Access to high quality GP services should not be dependent on a patient's ability to pay. We also have concerns about the patient-safety implications of private companies offering consultations to patients with GPs who they are unfamiliar with, who won't necessarily have access to their full medical history, or information about allergies or medications that they have been prescribed."