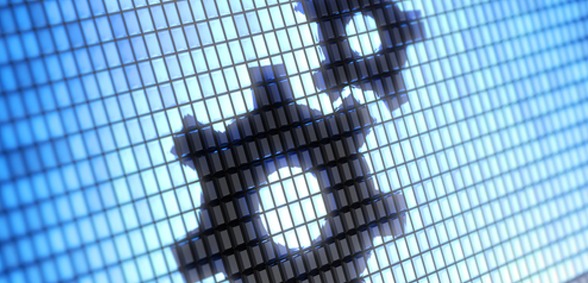 Credit: This story was first seen on The Telegraph
Robots will soon be able to diagnose patients "more accurately and faster" than almost any doctor, says the man behind a controversial NHS scheme which will see chatbots employed to assess 111 calls, The Telegraph reports.
A private company with a string of health service contracts is to launch a national scheme which allows patients to receive a full diagnosis by smartphone – without ever having to see a GP.
Babylon Health has just begun a pilot scheme which means patients in five boroughs of London are encouraged to consult a chatbot instead of a human being, when they contact the 111 non-emergency line.
Under the system, patients key in their symptoms, with artificial intelligence used to assess the urgency of each case, and determine whether users should be told to go to A&E, a pharmacy or tuck up at home.
Now the company's chief executive has revealed it is to launch a more sophisticated model which will allow any individual to receive a diagnosis by smartphone.
Dr Ali Parsa, the company's founder said the system would allow doctors to work in tandem with artificial intelligence – so that medics could focus on treating rather than diagnosing diseases.
The entrepreneur said: "There are 300 million pieces of knowledge that we have collected. No human brain can do that. This is the largest amount of primary care clinical semantic knowledge in the would that is held by any computer, as far as we know."
The model remains in development, but tests so far have shown it is faster and more accurate than the doctors in risk assessing cases, Dr Parsa said.
In the coming months, research will test the thesis that it can also outperform medics in making a full diagnosis. So far, trials have found it can do so in all abdominal diseases, the company said.
"I think we will soon be able to diagnose more accurately and faster than a doctor in most cases. That leaves the doctor to focus on the management of the diseases," Dr Parsa said.
However last week health watchdogs issued a public warning about the dangers of online prescribing.
The Care Quality Commission urged consumers to be wary of online services, after inspections of two web companies – Asset Chemist and Treated.com – which were found to be doling out drugs without checking patients identities or spotting high risks of side effects.
Babylon Health, which was founded in 2013, last month took on the contract to provide virtual responses to 111 cases in north London, covering the boroughs of Barnet, Camden, Enfield, Haringey and Islington.
And since 2015, it has been offering NHS patients in Essex consultations by webcam, with private doctors doing the work that would normally be done by GPs.
Its app, which triages cases – making a risk assessment of urgency – is already available free to consumers in any part of the country.
Consumers can pay £25 if they need a webcam consultation with a private doctor, or subscribe to the service for £5 a month for unlimited access.
More than 190,000 consumers have signed up for the scheme, with 120 corporate clients – including the companies Boots, Bupa and Sky – providing free subscriptions to staff.
But Dr Parsa questioned why the NHS did not make greater use of digital services, given a national shortage of GPs, and a £22bn savings programme which is underway.
"Why couldn't Babylon be a patient's NHS GP?" he said. "An NHS GP costs in average about £130 a year – for £60 a year you get all this at your fingertips."
"In 95% of cases, we can see you remotely and you don't need to see a doctor physically," he said.
"Everybody has a mobile phone," Dr Parsa added. "This way you get access to a doctor 14 hours a day, seven days a week in your pocket."
Waiting times to see a GP in two practices in Essex dropped from three weeks to one after the launch of Babylon in 2015, he said.
More than 20,000 patients are eligible for the online service, with one in five taking it up, and receiving all their consultations via webcam or phone.
However, patients groups have expressed concern about the safety of the schemes.