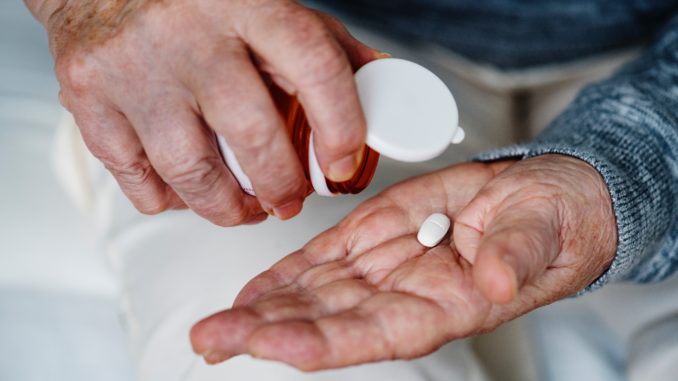 Managing diabetes is a growing challenge for GP practices, with costs increasing exponentially as the numbers of people living with the condition grow. Practising GP and Liva Healthcare's UK medical director, Dr Roger Henderson, argues that encouraging patients to make simple lifestyle changes can help to reduce the treatment burden – and financial costs – on the cash-strapped primary care sector
Today, treating type 2 diabetes mellitus (T2DM) accounts for around 10% of total UK healthcare costs – a figure projected to increase to 17% by 2035. The increase in diabetes can be linked to worsening lifestyles and the progressive rise of obesity in the UK population. It's a situation some health commentators fear is financially unsustainable.
Diabetes is a major – and increasing – public health problem in the UK. Currently, 80% of all NHS diabetes costs are linked to the treatment of complications arising from it, rather than from expenditure on medication. Linked to diabetes is an increased mortality and morbidity, with complications including blindness, amputations, stroke, renal failure and heart disease. Many diabetes patients are elderly, with long-term complications, further increasing the burden on the NHS.
Early recognition of T2DM is now seen as key in reducing the long-term physical and economic burden of the condition, with several initiatives having been developed away from conventional patient-clinic models in order to achieve this; these include behavioural strategies that focus on lifestyle changes such as increasing physical activity, improvements in diet and a focus on weight regulation.
Although pharmaceutical treatments (such as oral hypoglycaemics and drugs for high blood pressure, high lipid levels and kidney disease) can positively impact on diabetes, these are usually being used at maximal levels and so there is often only limited scope for T2DM to improve without non-drug measures being employed.
One recent study found that over four fifths of type 2 diabetics would prefer to use lifestyle changes rather than medication to manage their condition. Given these results, it seems logical to support primary care doctors with technology which gives patients a 'lifestyle prescription' to manage their condition.
There are three main areas practices need to look at which can tackle the two biggest challenges they face: ensuring that no patients with T2DM are lost to review and follow-up, and to significantly reduce their risk of developing long-term complications.
Accurate computing coding systems
Always make sure that a specific person in the practice – in my case, one of my IT managers – has responsibility for maintaining an accurate and up-to-date list of all patients with diabetes. If a patient has put their diabetes into remission (typically, through weight-reduction) do not be tempted to code 'condition resolved' as this takes them out of automatic recall and if their control worsens over time – which is possible – then they will have been lost to follow-up.
Assess the list on a regular basis with all doctors and nurses at a diabetes review meeting. Look at the history of each patient with T2DM to make sure they are not being routinely recalled to a diabetes out-patient clinic every 6-9 months for no obvious reason; if so, ask them to be discharged and reviewed in practice instead.
Greater use of nurses as a diabetes health resource
A comprehensive National Nursing Research Unit study found that whether doctors or practice nurses took the lead in diabetes care, there was no discernible effect on their patient with diabetes achieving good control.
It also showed that, where practice nurses did more consultations with diabetic patients, practices performed the same in terms of glycaemic control as practices where more consultations were done by doctors. There is, therefore, considerable scope to substitute nurses for GPs in delivering care for people with diabetes, and to use nurses as a means of delivering enhanced care.
Make sure you are using your practice nurses to their maximum value with your diabetic patients and remember that regular diabetic review is associated with improved glycaemic control. Practices that primarily use GPs to manage diabetes care could release significant resources by switching their service configuration towards nurse-led care.
Utilise modern technology to empower patients to take charge of their condition
Health secretary Matt Hancock has made no secret of his strong belief in the role that technology can play in tackling chronic diseases; this is happening today across the NHS as part of the Healthier You: NHS Diabetes Prevention Programme.
I am personally involved with the Liva Healthcare programme which is currently being trialled as part of Healthier You. This simple, smartphone app acts like a personal lifestyle coach in the pocket of a patient with T2DM and sets goals, stores and manages data – such as blood sugar levels and weight – and helps the user develop good habits that can be sustained in the long term.
Crucial to this app, which has already been used by 140,000 patients, are health coaches who provide personalised programmes for each patient. Every patient who uses the app begins with an initial consultation with a highly-trained coach, in person. Following this, coaching is ongoing via text or video consultation and the health coach can be accessed every day; a forum also connects users for peer-to-peer support.
This system has been shown to work efficiently across all socio-economic backgrounds and can engage 'hard to reach' T2DM patients. Based on the proven theory that it takes around nine-to-18 months of continuous patient engagement to make new habits and behaviours stick, one coach can manage 500 patients per year, simultaneously, without the loss of patient outcomes.
Technology has a huge part to play in the modernisation of T2DM treatment; embracing technology can lead to more effective early intervention, less medication, fewer long-term complications and more personalised treatment. I personally recommend a greater use of locally available, CCG approved, technology-based diabetes education programmes within primary care, wherever possible. This can only have a positive and lasting impact on patient care, and practice finances, in the long
Don't forget to follow us on Twitter, or connect with us on LinkedIn!