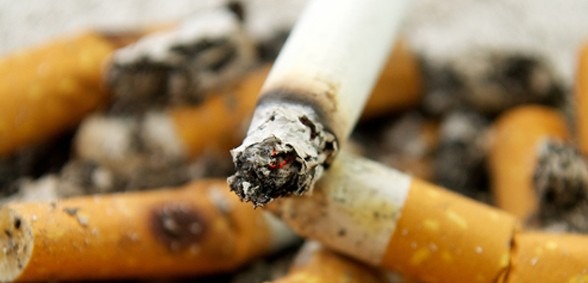 A report by the British Lung Foundation shows a steep decline in stop-smoking aids being prescribed by GPs
New research shows that GPs and pharmacists are prescribing far less stop-smoking aids – 75% less, in fact – leading the publisher of the report, the British Lung Foundation (BLF), to claim that smokers are being discriminated against.
The BLF states that saving money is being unfairly prioritised over saving lives, which goes against the founding principles of the National Health Service.
The report – entitled Less Help to Quit: What's happening to stop smoking prescriptions across Britain – delves into how and why GPs are being discouraged in prescribing stop-smoking treatments while highlighting how damaging cigarette dependency is.
Alongside the 75% less stop-smoking aids being prescribed in England, Scotland has seen a 40% drop and, in Wales in 2016-17, only a third of the number of treatments were dispensed compared with 2007-8.
There are also many regional differences. Worcestershire's local authority decommissioned its stop-smoking support services in 2016, while these services are only available for a priority group in York. The BLF argues that the future success of the NHS is deeply connected with services that specifically target certain conditions, and that cutting them is counter-productive.
Alison Cook, director of policy for the British Lung Foundation, said:
"People who smoke are likely to be high users of NHS services. Decommissioning the prescribing of stop smoking aids will only achieve short-term savings. Worryingly, it will shore up a greater burden on the NHS in the long run in terms of hospital admissions and the impact on already stretched A&E services. The decisions are foolhardy and must be reversed.
"It's obvious cost pressures in local authorities are due to cuts from central government and the main reason these vital services are vanishing. NICE guidance is clear that all smokers should have access to specialist services where they can receive clinically-effective support based on their own needs and preferences."
The report recommends that the government reverses many of its cuts to ensure that smokers aren't penalised depending on where they live. It also suggests that Scotland maintains its commitment to sustainable funding of stop-smoking services, as outlined in its Tobacco Control Strategy.
Cook continued:
"Clinical Commissioning Groups should immediately retract all guidance to GPs which withdraws their right to prescribe stop smoking medications. We are making a big mistake as these services could potentially save an NHS immersed in financial difficulties, millions."
Don't forget to follow us on Twitter, or connect with us on LinkedIn!