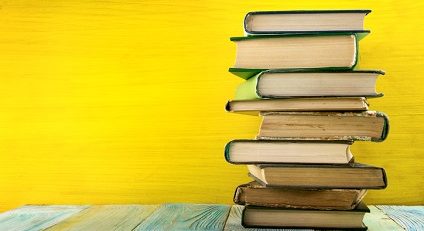 CREDIT: This story was first seen in The Telegraph
GPs should prescribe poetry and art classes to patients with depression, strokes and chronic pain, in a bid to boost health and wellbeing, MPs say.
The Telegraph reports that a new report calls for increased "social prescribing" to help patients to recover from physical and mental health problems.
The All-Party Parliamentary Group (APPG) on Arts, Health and Wellbeing said doctors should be encouraged to refer patients to art classes and poetry workshops.
Greater use of "arts-on-prescription" programmes could save the NHS money by improving patients' mental and physical health, cutting GP consultation rates and hospital admissions, the report said.
MPs and peers called on NHS rationing bodies to examine the evidence for such schemes, and to back wider use of them where they were shown to work.
It highlighted a programme in Gloucestershire and Wiltshire, which sees patients with depression, chronic pain and those recovering from strokes offered an eight-week course in poetry, ceramics, drawing or mosaics.
Those enrolled in the scheme saw GP consultation rates drop by 37 per cent and hospital admissions by 27 per cent – a saving of £216 per patient, authors said.
They said such activities helped recovery and maintenance of health, while reducing social isolation.
Dr Sarah Wollaston, chairman of the Health Select Committee said: "If social prescribing were a drug, people would be outraged that doctors weren't prescribing it."
Shirley Cramer, chief executive of the Royal Society for Public Health said: "We have long championed greater awareness of the significant health and wellbeing benefits of the creative arts, both in preventing ill health or poor wellbeing, and in aiding recovery.
"We are delighted that this comprehensive report illustrates and champions these benefits and we hope that it will transform the conversation in the health sector around arts and stimulate the widespread implementation of new and innovative approaches."
Don't forget to follow us on Twitter, or connect with us on LinkedIn!