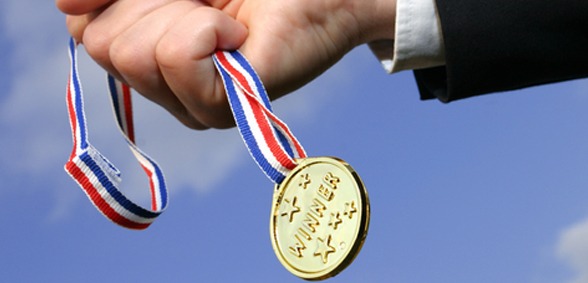 Last year Karin Bruce received the prestigious Practice Manager of the Year Award. Her achievements at her own practice – Jubilee Healthcare –  and as business manager at the Coventry and Rugby GP alliance are many and include the introduction and running of extended hours services across the region
After 22 years of working in primary care it would be understandable if Karin Bruce was beginning to take on fewer managerial responsibilities or, perhaps, even slowing down. Based on current evidence, however, neither of these options are likely to be chosen. Alongside her job as a practice manager – and holding an alliance leadership position – she is also a CQC specialist advisor. Here she tells Practice Business about her extraordinary achievements, the difficulties of maintaining a work life balance, reducing GP workloads through a Docman training program and the advantages of working in an alliance.
Q. Can you tell us about your achievements at Jubilee Healthcare
A. We have recently installed a new 'phone system in our surgery which gives free outgoing calls to the majority of numbers thus enabling better access for 'phone consultations. We have also signed up almost half of our practice population (almost 10,000 patients) to use Patient Access to book appointments, order prescriptions, send messages and see notes and test results; this has increased access to a better-quality service.
We have managed to cut costs whilst installing a higher-grade telephone system to manage the calls more efficiently and our demand management program has meant more 'phone consultations which are cost-free due to the system. We have looked at the technology and pushed the patient access route for them to see notes and results as well as being able to book appointments and obtain prescriptions online. We have also embraced data-sharing for our extended hours service meaning that practitioners seeing our patients can also see patient notes which has led to a more efficient and safer service.
Q. What led to you becoming business manager for the Coventry and Rugby GP alliance?
A. We were one of the first practices to join the alliance – initially we thought, 'Let's just find out what's going on'. The alliance applied to the Prime Minister's Challenge Fund and were successful in their bid. The members were talking about setting up extended hours, and I'm not very good at saying no to something I think will work, so I spoke to the alliance chair and told him I'd be keen to get involved. I wasn't sure if they had space for a manager – bearing in mind that's its very much a GP-led organisation. The next thing I know I'm setting up and running the extended hours service for Coventry and Rugby!
Q. How do the extended services work, and at what scale?
A. We have four branches in Coventry and Rugby and have won a contract from NHSE for a further three-year period. This means that not just our practice but all practices in the CCG area can benefit from improved access outside normal practice hours.
The plan is to expand the service to cover over 450,000 patients until 9.30pm every weekday and at weekends, with the four sites each having two GPs, a nurse and a receptionist to provide access to a variety of routine, chronic disease management appointments and also acute and emergency appointments. We have also implemented data sharing, which means the service can see the patient records using a compatible software program to work with EMIS and Vision.
Over the past year I've designed a Docman (electronic document management provider) training program, with clinical support from the local clinical leadership team, on how administrative staff can deal with all Docman letters following appropriate protocols; this has resulted in GPs having to respond to approximately 80% fewer letters and the practice team ensure that all letters are dealt with in a very safe and auditable fashion. I have so far trained staff members from about 35 practices in our CCG area on how to implement this
Q. IT planning and the creation of a robust digital network are often considered essential to GP alliance services running smoothly. Was this the case for you
A. We have an overarching data sharing agreement that encompasses the whole alliance and then an appendix for every different service we want to run; until that is signed off we don't let a practice join that particular service. We always make sure every practice is covered in respect of data sharing; this has taken an immense amount of work from everyone involved.
Operating a system that provides access to patient notes hasn't been without its challenges. GPs working extended hours need to be able to see patient notes otherwise they are carrying out emergency medicine and indemnity costs are prohibitive. When an appointment is made, an extract of the notes is created; that's fine on many occasions but, for patients with complex conditions, that method doesn't work so we are now trialling a GP viewer where we can login to anyone's notes – having been given permission, obviously.
Of course, the information governance rules around this are quite prescriptive and the potential for things going wrong is quite high. We've had to work across the entire patch of Coventry and Rugby to get information sharing agreements written by lawyers and improved by LMCs and MDUs.
Q. Given your full range of professional responsibilities, and the obvious sense that your work is very time-consuming, how do you maintain a work/life balance?
A. (Whilst laughing) I don't! I have six grandchildren and, apart from work, they are pretty much my life, as well as holidays!
Q. What's the key to success for practice managers who aspire to achieve as much as you have and take on as much as you do?
A. So long as you have a good team behind you – and have supportive partners in your practice – it's much easier to achieve success. In addition to my responsibilities with extended services I'm also running a winter pressures service which involves working with another five GP practices between January and April. I pick up all sorts of ideas from this type of work and I then implement them in my own practice. We received a 'good' report in our CQC but we can still do things better and differently. Working outside the practice gives me a much broader picture of what's happening around me in primary care – both locally and in the larger economy.
Q. There's been some debate recently about the need for practice managers to be specialists in one area or another – HR, finance, admin for example. What are your thoughts on this
A. I feel that the very generalist nature of the job is what attracted me to it originally but I recognise that it would often be more efficient to buy in certain services e.g. HR support or, in fact, work at scale to have these services available through the GP Alliance.
Q. What are your future plans in general practice?
A. As we speak I'm putting a paper together to get some money for the practices in Coventry, against the Five Year Forward View, to train our receptionists in document management and signposting. That will be a bid made on behalf of all alliance members to try and upskill our staff. Sixty-five practices in Coventry wouldn't all make individual bids to train three staff or 10 staff, for example, but they will quite happily do so as part of a larger group if it's organised for them. I've been training practice managers and receptionists for the past three or four years so it doesn't feel like an extra responsibility and, overall, I will just carry on with whatever opportunities present themselves because my grey matter needs the challenge.
Background to funding arrangements and timeline of extended services introduced by the Coventry and Rugby GP alliance.
The Prime Minister's Challenge Fund (now renamed the Prime Minister's GP Access Fund) was a £4.5m grant made to Coventry and Rugby GP alliance in April 2015 to implement three new models of service (GP in ED, Extended Hours GP services and an Acute/Community Frailty Pathway) along with supporting technology, federation development and overall programme evaluation. The first of the clinical schemes commenced in May 2015 with the GP in ED, the frailty pathway in July 2015 and the Extended Hours scheme in October 2015; the shared records system is being implemented and will be complete by the end of the 2015/2016 financial year.
Don't forget to follow us on Twitter, or connect with us on LinkedIn!