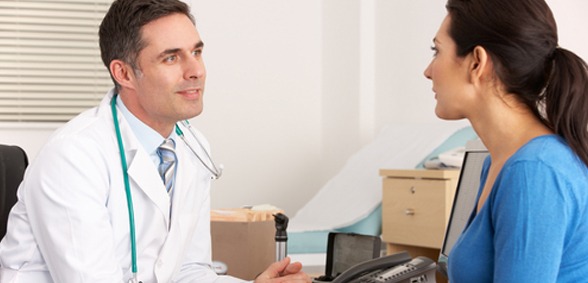 How can you avoid a complaint being made about a GP or your practice – or prevent one from escalating? Tim Martin investigates how you can manage complaints more effectively and improve patient relations
Given the demand for patient access to GP appointments – and the provision of care in a timely and friendly manner – it's understandable that, from time to time, service users will complain about the services afforded to them. From a legal standpoint, practices are obliged to establish robust complaints' procedures in line with The Local Authority Social Services and National Health Service Complaints (England) Regulations 2009. These regulations stipulate that providers must have a 'designated complaints manager' and fulfilling this duty very often falls to the practice manager.
A complaints' policy is expected to inform patients how they can have their voices heard and how they can follow due process. The CQC can require practices to share with them how they are monitoring complaints and, if necessary, ask for evidence of how complaints policies are going to be improved.
Complaining can be complicated
Having a clear understanding of why patients complain is a strong first step to better managing future complaints. "In our experience the most common reasons for patients to complain are delayed diagnosis and communication issues," says Dr Beverley Ward, medico-legal adviser at the Medical Defence Union.
Patients, of course, won't always be attentive to the avenues open to them for making complaints or providing feedback. For many patients, complaining is complicated. Do you speak to the front desk? Contact the GMC? The CQC? The CCG? "A lack of a clear procedure for providing feedback can, in itself, exacerbate a complaint," says Andrew McCracken, head of communications at National Voices.
What is it, then, that a patient usually wants to achieve from making a complaint? "Our work with people who have experienced making complaints in the NHS tells us that most people want three things from their complaint; apology, redress, and service improvement. Rarely do complainants set out wanting punitive action," Andrew explains.
Online resources to report patient safety incidents in general practice are available on the
NHS Improvement website
From a clinician's point of view the expectation is not that a complaint made against them will be managed directly by the practice manager but, rather, where possible, that s/he will make suitable interventions and/or act as an intermediary should circumstances allow. "This will usually take the form of a written response and there may be a number of exchanges before the complaint is resolved," says Dr Clare Price, a practicing GP in Somerset. "It may be that a face-to-face meeting with the patient is felt to be appropriate and the practice manager may wish to make him/herself available for this alongside clinical colleagues and appropriate union representation. Comprehensive documentation of all written and verbal exchanges is essential and the practice manager is likely to be best placed to collate this."
Using collaborative approaches will limit the likelihood of any further misunderstanding, leaving each party in a better position to resolve outstanding issues. When the entire process is followed clearly the stress and pressure of the situation is likely to be reduced and evaluations can be carried out once resolutions have been established. "Communicating learning points without penalising the individual involved is key," Claire says.
Improving levels of trust
Good practice will also include the training of front-of-house staff to recognise patient dissatisfaction and deal with any initial problems immediately, says Beverley. For this reason, practice managers will want to feel confident that those employed in such positions are experienced, perhaps having previously worked in a customer-facing or healthcare role. This won't eliminate complaints but it's a proven way of reducing them.
Sharon Hogarth, area operations manager at College Health Ltd., regularly works with practices to improve their approach to complaints and has recently witnessed the benefits of using 'speak up' events. These provide a two-hour window, once a week, for patients to informally chat with their practice manager about concerns they have about any aspect of both clinical and non-clinical services, with 15 minute slots available per patient. "Putting in these sessions has created a structure that patients, and the practice as a whole, really value," she says. "Good engagement and levels of trust improve and there's a whole new level of respect, knowing that a practice manager isn't hiding away in a room, not responding to concerns."
Beyond handling conventional complaints, any concerns over patient safety must be prioritised by PMs and reported to the National Reporting and Learning System (NRLS). "We regularly highlight patient safety during our clinical meetings and our nurse mentor recently demonstrated to all staff the process for reporting to the NRLS and the circumstances in which you would be expected to use the resource," says Sharon.
Handling complaints well requires diligence and collaboration on the part of clinicians and non-clinicians alike. It's also worth remembering that trust forms a central part of managing complaints and patient relations more broadly. Making managerial changes to the ways in which the patient voice heard is worthwhile and ensures all staff are exceeding the expectations of patients.
Taking action
–
 Dr Beverley explains how one practice manager used best practice to expertly handle a patient complaint
An elderly patient suffering with asthma called the surgery to request a home visit after a particularly difficult night. A new receptionist took the call and, unfamiliar with the 'phone system, unintentionally cut the patient off. Although the patient did receive a home visit, a complaint was made about the receptionist's attitude and failure to apologise.
In her role as complaints manager, the practice manager followed the practice's established complaints' procedure. She acknowledged the complaint straight away and told the patient by when he could expect a response. She then listened to a recording of the call, obtained statements from the patient, both receptionists and the GP before reviewing the practice's telephone and home visit protocols and staff training records.
The incident was discussed at a practice significant event meeting. The practice manager agreed to look into the feasibility of a new telephone system and it was also agreed that all reception staff should receive telephone skills' training. In addition, in consultation with the GP partners, she updated the practice's home visit protocol so that reception staff had more guidance on how to triage calls.
The practice manager wrote to the patient summarising her investigation into the complaint and the action the practice had taken. She also told him how sorry she was for the distress caused. The patient later called her to say he was grateful for the professional way the practice had responded to his concerns.
Don't forget to follow us on Twitter, or connect with us on LinkedIn!