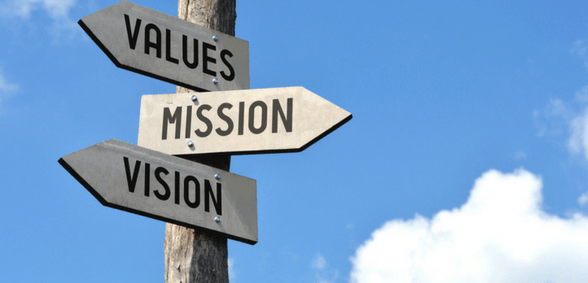 Tim Martin looks specifically at the practice manager role, assessing what's involved from an administrative, organisational and financial management point of view, how the role is changing and how PMs can equip themselves to best prepare for the future
By any reasonable assessment practice management is currently undergoing significant change. Where previously a receptionist might have been trained by the practice to take on extra administrative duties and move into the PM position over time, now business demands, changes to services, a greater emphasis on staffing matters, managing patient safety, working within tighter budgets and the overseeing of increasing regulatory requirements means those in the position need to ensure they are resourceful, innovative, business-minded and open to change.
"In the past general practice was about arriving at a desk and doing the job but now it's about having a vision, asking, 'Where do you want to go and how are you going to get there?' and, most importantly, everyone buying into that vision," says Caroline Peters O'Dwyer, practice manager at Oak Lodge Medical Centre, Edgware. Implementing such a vision is likely to include making best use of new technologies and demonstrating highly developed leadership skills, says Ian Jones, operation director at the Practice Managers Association (PMA). "There's no doubt that PMs are facing challenges and changes that will require a transformation of their business approach."
Navigating change
Dealing efficiently with operational pressures will continue to be a core priority for PMs; GP list sizes are increasing due to closures elsewhere (there's been a five-fold increase in closures since 2013) whilst other key challenges include successfully managing the inspection process and, though not across the board, NHS property business rates increases. "The financial management aspect of the job is definitely getting harder too. Navigating a way through the system and, specifically, knowing who to claim from, remains an ongoing challenge," says Caroline. "There's also a lot of emphasis on ensuring practices forecast and manage budgets. It's no longer just about your income and expenditure, profit and loss and using your accountant; managers are now expected to know the amount of income being generated through the year and are working more tightly within budgets."
Ian suggests that, from an operational point of view, long-term service improvements will be dependent on practices having the right skills' mix across their practice teams in order to deliver this kind of change. "There will be a shift away from the traditional, appointment-based system to find ways to provide a better service with less resource. For example, by telephone triaging all calls, and dealing with a proportion of patients remotely, without the need for them to attend the surgery, we free up more time for those who really need face-to-face appointments."
Partnering up
The GP partner and practice manager relationship is likely to remain critical to maintaining a balance between the business interests of the practice being suitably protected and the practice manager ensuring staffing provisions are addressed appropriately. It's notable, however, that GP partners have struggled with recruitment issues – the BMA reported last year, for example, that a third of partners were unable to fill staff vacancies over the course of a 12-month period. Resourceful practice managers are successfully confronting the issue, however, showing that the future won't necessarily be defined by the 'R word'. "A skilled practice manager will direct partners to look at different models of care – using pharmacists, ANPs, nurses etc. to deliver services where appropriate," says Kate Carr, practice manager at Crookes Practice in Sheffield.
Caroline adds that partner expectations will remain subject to the circumstances of each individual practice, meaning that PMs who can pre-empt their GP partners' plans are in a strong position to manage purposefully. "You will have some cases where partners will tell a practice manager to follow in-line with other local practices – and you will have others that will want to be so-called 'front-runners' and to try everything new," she says, "but having to pay their bills will always remain the bottom line." In this sense, trust between a PM and GP partner is of paramount importance and, as the primary care sector leans more and more toward GP at scale models – federations, super practices, primary, secondary and tertiary care integrated models, for example – the debate will inevitably turn to who should manage the running of these larger entities.
A trusted source, it seems fair to assume, will head the list of potential candidates for operational or general manager positions. "Ultimately, it may take the bigger federations of GP practices working together for partners to reach the conclusion that they want a select number of practice managers to take their plans forward – maybe those who are more experienced and especially those who can best protect struggling practices," says Michele Eshmene, practice manager at St Andrews medical practice in Whetstone.
Great expectations
As these greater expectations of practice managers begin to take hold what changes to core competencies can the sector expect to see and will this influence who is attracted to the role? There's little doubt that financial management will continue to be highly valued; indeed, this is reflected in courses delivered by national bodies for primary care management. The AMSPAR/City and Guilds Diploma in Primary Care and Health Management retains a strong financial focus, as does the Institute of Health Management's Vocational Training Scheme for General Practice Managers (VTSGPM).
While this last course is currently under review, Jill de Bene, chief executive of the Institute of Healthcare Management, says that changes made will reflect the fact that PMs are increasingly expected to operate at scale while also addressing the need to strengthen approaches to leadership. "I am meeting experienced practice managers across the country to ensure we understand exactly the challenges facing today's practice managers, many of whom are now taking on operations director roles. A large part of managing across systems is building collaboration and trust. The NHS has, traditionally, not been good in these areas and it's something we need to be much more aware of."
As for changes to who might, in future, be attracted to the role, anecdotal evidence from the PMA shows that those with diverse business experience continue to express interest in joining the PM ranks. "We are seeing business managers – not just practice managers – increasingly entering general practice from other sectors, typically retail, education, social services and other business areas," says Ian. "What they don't have in terms of sector insight they make up for in the additional skills they bring in relation to business acumen, people and business leadership, change management and innovation entrepreneurialism."
A matter of professionalisation and specialisation
Such findings point to the evolution of the role and brings into focus a debate about whether practice management will soon become a recognised profession. Caroline believes the move toward specialisation would certainly mean it becomes less vocational. "I think it's becoming more professional and a corporate approach will be introduced in the future leading to centralised HR departments, probably within boroughs," she says. However, whilst acknowledging the exceptional work of PMs, Ian suggests that a full professional title is unlikely to be created anytime soon. "The reality is that the PM is a manager – a highly skilled individual – who plays a pivotal role in ensuring the very best customer service by moulding operational excellence, getting the best out of a small team and using systems efficiently. In that sense, they are no different to any other manager."
Despite this view there's a growing trend developing of practice managers looking at best practice together and focusing on how they can improve through collaboration with one another. The General Practice Forward View has set aside £6m until 2020 specifically for practice managers to engage in, '…successful ways of managing workload and [to]provide peer-to-peer encouragement and support'. To this end the NHS provided a series of free regional networking events in Liverpool, Birmingham, London and Devon last December, designed to enable PMs to share ideas. Caroline is part of a practice managers' group in Barnet where best practice and making improvements are regularly discussed. "For example, we discuss complaints, claims and inspections. We have a central bank of policies on hand and we are able to see where PMs need help. The group will be essential in dealing with periods of transition and addressing changes to the role as they happen."
Changes in practice management will continue to be fast-paced which means that a more strategic approach will be required to enable PMs to support business and patient interests at scale. Those with broader skill sets can look forward to progressing toward operational or general manager positions whilst opportunities to specialise will present others with a valuable chance to excel.
Ian's view on how PMs can best prepare for the future
It's vitally important that PMs change and adapt their skills at the same pace as the environment in which they operate. These changes are driven, in part, by patients but also by the wide-ranging changes imposed by the NHS. Ever-changing skill sets – and also validation of the skills that many PMs have built up over long and illustrious careers – are important. The commitment of PMs to continuous learning and CPD is an integral part of this process – as is taking an active interest in practice matters, PM networking communities and more formalised training programmes.
Don't forget to follow us on Twitter, or connect with us on LinkedIn!