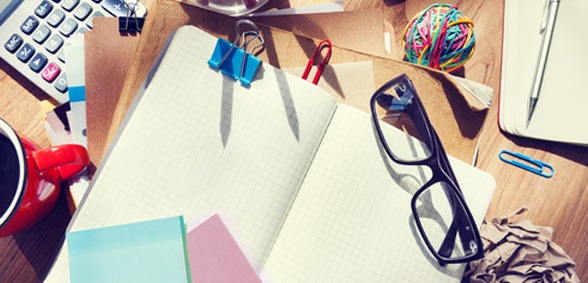 Training and feedback helps to motivate practice staff as well as helping them to work more efficiently but, when it comes to CPD arising out of practice manager appraisals, what solutions are available? Louise Greenwood, training and development manager at Wessex LMC, discusses how a peer supported scheme continues to put practice managers through their paces
Wessex LMCs has been awarded NHSE funding to support the training of practice managers as appraisers. These monies from the GP Forward View will enable 18 trained appraisers to appraise 120 Practice Managers.
 Favouring feedback
Currently, many practice managers have their appraisal led by a GP in their practice – who may not have a full grasp of what the role of a practice manager entails.  However, a peer appraisal from one practice manager to another is enormously beneficial. Wessex LMCs have been running this scheme for four years (based on the experience of NHS Education for Scotland) and funding from NHSE has enabled this project to extend further to Londonwide LMC, Devon LMC and YORLMC.
We've had a wonderful reaction to the programme, including written testimonials from practice managers who have already participated. "I eventually got round to my appraisal last week, having intended to organise it for the past eight months or so, and it was the best thing I have done in a long time! My appraiser helped me look at myself and how I work in a completely different way. It was a revelation. I would have no hesitation in recommending this service to my peers." (Feedback from Jenny, practice manager, February 2016).
Another said that their appraisal had a significant impact on their continued professional development (CPD). "Whist the thought of participating in the appraisal was somewhat daunting the actuality was supportive and helped address some of my self-confidence issues following a CQC inspection." (Feedback from a practice manager, February 2017).
Rising to the challenge
In the middle of February 2017 emails were sent out from Exeter to Harrogate to recruit 12 practice managers to be trained to appraise and for 96 volunteers to be appraised. This is the busiest time of year in general practice, for appointments as well as finances, but practice managers rose to the challenge and responded brilliantly!
The appraisal is not a performance review but a non-judgemental opportunity for reflect on the appraisee's work and approach and to help identify areas for improvement and development.  Practice managers often take huge care over the appraisals of their staff and now it is time for attention to be directed towards them and their needs. By the end of the project, we hope to have:
recruited 12 new appraisers (Wessex LMCs has already recruited six)
recruited 120 appraisees
completed 138 appraisals
Time for you
It's clear that these changes to the project will mean that appraisal will not be a quick chat in the corridor, or a tick box exercise. The practice managers involved will develop themselves through this pilot and carry their new skills back to their own practices.
In terms of an overview of the appraisal itself, we formally refer to it as a Learning Needs Analysis (LNA), which appraisees complete prior to their assessment taking place. Overall there are approximately 100 questions under the various headings below where the appraiser marks themselves as competent or not.
Leadership
Partnership issues
Risk management
Patient and community services
HR
Finance
Premises
Information management and technology
Population Care
We recognise that what's needed is a period of reflection and consideration for the people who are constantly spinning the plates of finance, IT, service, patients and HR and who rarely have time for themselves. It is hoped that NHSE might role this pilot out across the country in the future – it's well worth it!