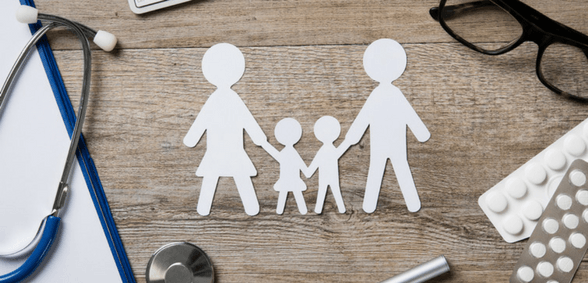 The CQC expects GP practice staff to play their part in protecting people from abuse and avoidable harm. But what does this actually mean? Lawrie Jones explores some real-life examples of safeguarding best practice
The CQC defines abuse and avoidable harm as, 'physical, sexual, mental or psychological, financial, neglect, institutional or discriminatory abuse.' In recent years the regulator has increased its focus on harm prevention, with its most recently updated assessment framework establishing safeguarding at the centre of the practice review process.
During inspections the CQC examines what systems, processes and practices are in place to help staff identify and support those at risk of abuse. Every GP practice should develop a clear and consistent policy that helps employees to understand what constitutes abuse, how to identify it and how to report it – if not, you can expect to be marked down.
While organisations like the RCGP have produced useful resources, it's up to the individual practice to develop systems, processes and practices that reflect the safeguarding risks defined by their local population and their patient lists.
Here's how two GP practices have approached the challenge.
Culturally-tailored solution
In one example, cited by the CQC, the Deane Medical Centre in Lancashire was commended for its training to help staff identify and engage patients at potential risk of female genital mutilation (FGM).
Serving a predominantly BME community, all practice staff received awareness training about domestic abuse and FGM that was appropriate to their role. The culturally-tailored training was designed to help staff to communicate with patients in a language that they were comfortable with, where possible. Staff also received advice on specific cultural differences and appropriate behaviours, designed to put patients at ease.
The CQC noted how safeguarding became part of regular practice meetings, which helped to maintain awareness among staff, and to reinforce the importance of action. Processes were in place to support staff if they had concerns about certain individuals, with the practice working closely with its local hospital trust to share information
The CQC commended the practice for developing 'locally appropriate measures' which focus on the key challenges facing the practice and its population.
Rigorous process
Practices need to empower staff to ask the right questions at the right time, and to trust their instincts. Instilling a sense of personal responsibility among staff for safeguarding was an important part of the role played by the safeguarding lead at Huntingdon Road Surgery in Cambridgeshire. This individual was singled out for praise by the CQC for playing an active and engaged role in protecting children.
The regulator commended the practice for its detailed and appropriately targeted safeguarding policies and procedures. The safeguarding lead had compiled a comprehensive library of useful resources for all staff, which was made available on the intranet. It included safeguarding newsletters, reports, guidance and templates.
The practice had a robust system of record keeping in place, responding quickly to requests for information and ensuring staff maintained training. The processes in place were consistently reviewed, with case notes audited and areas for improvement identified and acted upon. In one example of active engagement the practice followed up children on protection plans who had failed to attend scheduled immunisation appointments.
The safeguarding lead worked closely with other agencies, hosting a 'lessons learned' event where staff could discuss previous case reviews and hear from representatives of other agencies engaged in the same work, including the multi-agency safeguarding hub, police and regional sexualised behaviour service.
Spot the signs
Patients suffering from physical, psychological and sexual abuse may not want to share their stories, or cultural or language barriers may make it difficult for them to do so.
In satisfying the CQC, practices need to demonstrate a commitment to safeguarding that's supported through robust policies, procedures and systems. In protecting patients they also need to trust their instincts too, listening, learning and questioning when needed. When there are concerns, they need to ensure that appropriate support is always available.
Don't forget to follow us on Twitter, or connect with us on LinkedIn!