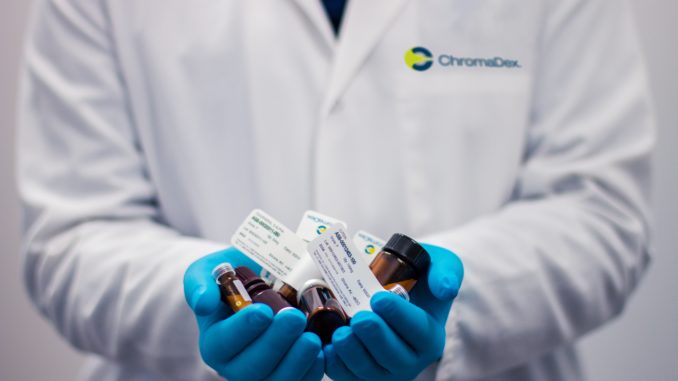 NHS Digital has announced that pharmacies will be able to prescribe Schedule 2 and 3 Controlled Drugs via the Electronic Prescription Service (EPS) – potentially reducing the pressure on practices. The decision follows a successful trial involving practices across the country
Controlled drugs (CDs) are those that are classified by the NHS as having the ability to cause harm if misused. They are strictly controlled to ensure that they are not misused, claimed illegally or used to cause harm. Previously an administrative burden, in an effort to lighten it, in October last year 64 GP practices across England took part in a trial to test the benefits of pharmacies being able to prescribe controlled drugs via the EPS.
Dr John Hampson, GP at Tower Family Healthcare in Tottington – one of the first pilot sites – and clinical lead for information technology at Bury CCG, describes the impact of the trial. "I took part in the original EPS pilot – the introduction of controlled drugs has always been at the top of my list of improvements. This will really improve our prescribing process, making it more secure and much more efficient, not only for us but for our patients as well."
Significant benefits
Earlier this year NHS Digital announced that GP practices will be able to send all Schedule 2 and 3 CDs (except oral liquid methadone) electronically, via EPS. Once a GP practice is able to do this, dispensers will no longer receive split prescriptions from them.
Earlier this year NHS Digital announced that GP practices will be able to send all Schedule 2 and 3 CDs (except oral liquid methadone) electronically via EPS.
This update means dispensers will see an increase these prescriptions electronically over the service, rather than in paper form..The successful trial highlighted significant benefits for practices, including:
Reduced bureaucracy – all prescriptions are sent electronically to their nominated pharmacy, meaning there will be fewer patients who have both paper and electronic prescriptions.
Admin reduction – it will reduce the administrative burden on both GP practices and pharmacy staff.
Increased security – electronic prescriptions are more secure and can't be lost, misplaced or get into the hands of someone other than the patient.
Safer prescribing – electronic records inform pharmacists and so support them to, safely and effectively, dispense the right drugs for patients.
Patient choice – patients who had previously chosen not to use EPS because they still had paper prescriptions for controlled drugs can now opt in.
Patient safety – the system ensures that errors are much less likely.
Prepare for change
NHS Digital advises dispensers to begin to prepare for the change and advise affected patients – who already have a nomination – that their items can now be automatically sent, via EPS, to their nominated pharmacy. They should make it clear that patients will not receive any more separate paper prescriptions. Those who were not previously nominated may want to consider setting one up now.
The news has been welcomed by pharmacists, including Martin Bennett MBE, chairman and superintendent pharmacist at Sheffield-based Associated Chemists (Wicker) Ltd. "Being able to receive prescriptions for controlled drugs electronically is a welcome improvement to the Electronic Prescription Service," he said. "It will speed up the process, reduce the potential for errors when prescriptions are hand-written and make the dispensing of controlled drugs safer and more secure."
Better for everyone
This welcome new development is part of a concerted strategy by NHS Digital to improve the efficiency of the health service using technology. Announcing the news, Dr Vishen Ramkisson, senior clinical lead for digital medicines and pharmacy at NHS Digital, said, "More efficient processes, and fewer visits to drop-off paper prescriptions, will help make sure these patients can be more comfortable. It will mean a better experience for patients and more efficient services for dispensers and prescribers. The pilot has completed with excellent results, making us confident to roll out the process nationally."
The roll out of controlled drugs in EPS for EMIS begins on 25 March 2019 and the roll out for TPP SystmOne and Vision is now complete. This means that all GP practices in England using either of these systems are now able to prescribe controlled drugs electronically.
Dispensers can view the switch-on timings for GP practices in their area on the NHS Digital website here.
Don't forget to follow us on Twitter, or connect with us on LinkedIn!