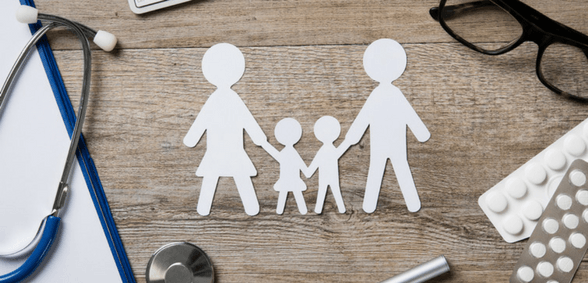 The  RCGP has responded to an article in the BMJ which suggested that Peppa Pig encourages inappropriate use of primary care services
Professor Helen Stokes-Lampard, chair of the Royal College of GPs, has responded to a BMJ article suggesting children's television show, Peppa Pig, may encourage inappropriate use of primary care services.
She said: "It's wonderful that youngsters who watch Peppa Pig are seeing great examples of high-quality, compassionate, person-centred NHS general practice – the desire to deliver this being the main reason many of us become GPs in the first place.
"But beneath the frivolity of this light-hearted BMJ article – something as doctors we have come to expect and look forward to from their Christmas edition – there is a serious message to be heard.
"We're pleased Peppa Pig is at the forefront of highlighting the incredible capabilities of general practice – but GPs are not invincible. Workload in general practice has increased 16% over the last seven years, but investment in our service has declined over the last decade, and our workforce has not risen at pace with demand.
"Whilst GPs cherish the unique relationships we have with our patients – and the trust our patients have in us – we are not always the most appropriate healthcare professional to seek medical advice from, if indeed it is necessary at all.
"At this incredibly tough time for the health service, we would encourage patients to think hard as to whether they need the services of a GP when they or their children are ill, or whether they can self-care or seek help from pharmacists, who are highly-trained to offer advice to patients with minor ailments.
"The article does highlight how essential it is that NHS England's GP Forward View, which promises an extra £2.4billion a year for general practice and 5,000 more GPs, to be delivered, in full, and as a matter of urgency, and that similar pledges are made and delivered in each of the devolved nations.
"Ultimately, we wouldn't want a fun but irreverent article targeted at doctors to diminish a much-loved children's television series – and to be honest, shouldn't Peppa and her friends be going to see a vet, not a GP, anyway?!"
Don't forget to follow us on Twitter, or connect with us on LinkedIn!