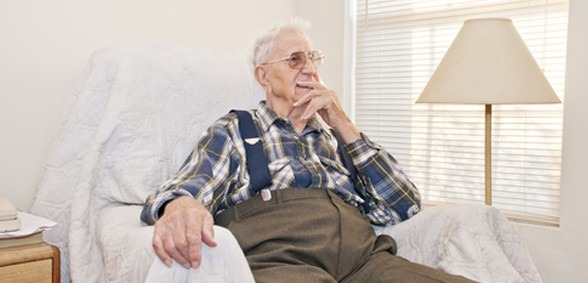 Credit: This story was first seen on the Essex Echo
An 80-year-old man launched a sit-in at a GP surgery in order to get an appointment, the Essex Echo reports.
Robert Straffon had an ulcer on his arm and as concerned it might be infected. He went to his GP at The Island Surgery but was dismayed to hear that no-one would be free to see him until the following week. Concerned, he went to the local pharmacy for advice.
He was seen by the pharmacist, who re-dressed his wound and agreed that it did look a bit inflamed and recommended that Mr Straffon saw a GP to get antibiotics.
Mr Straffon went back to the surgery but again was told there were no appointments available.
"I am not usually a bombastic person," Mr Staffon said. "But sometimes you have to be. I told the receptionist I was not leaving until I had been seen to. I got there at 9am and, amazingly, they found someone at half past to see to me."
Mr Straffon left with a prescription for antibiotics to deal with the infection.
He said: "It was lucky that I was prepared to sit and wait there to be seen by a GP and not take no for an answer. If I had left it a week, that infection could have spread. At the moment it is confined to one spot, but it could have gone anywhere. I might have lost my arm in a week. I think it is disgusting that they told me no-one could see me for that long."
Mr Straffon fears a lot of people would have gone to A&E instead of waiting, adding to the already overstretched department at Basildon and Southend hospitals.
Both are currently on black alert and have previously declared critical internal incidents because they cannot cope with the number of people visiting.
Mr Straffon said: "It is all well and good the media and government telling people to go elsewhere instead of A&E, but if you can't go anywhere else it is no good. I would probably been laughed at if I went to A&E for antibiotics, but there was nowhere else for me to go.