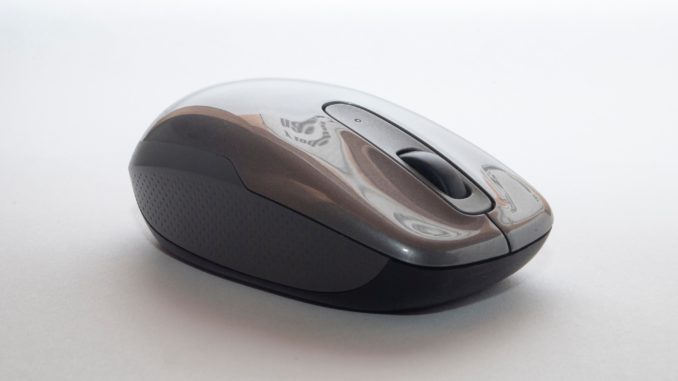 Leaflet drops are a great way to encourage people to register with your practice, but have you considered digital advertising? Ian Spencer describes how you can use Google Ads effectively to reach more potential patients
As a local GP practice, the need to attract new patients is obviously very important, but with so many potential platforms available to advertise on it can be hard to allocate your budget to the right area; before you start spending you need to ensure that every penny delivers a good level of return on your investment.
Every practice should have a marketing budget that is spent on raising the profile of your practice, advertising your services and engaging patients. In the modern world, digital advertising is enticing, offering a route to reach millions of people – but only if you know what you're doing.
With so many places to spend your money – and so many 'generous' people offering to help you spend it –the right online marketing strategy for you can be hard to find, unless you really know the best route(s) to take.
Google AdWords, commonly called 'pay-per-click' (PPC), really can have an impact on your practice numbers. It's relatively simple to use, trackable, and you'll only pay if someone is interested in your advert. Here's how you can use PPC help to attract new patients to your practice.
Search volume
Google is pretty much the only choice when it comes to search engines, attracting the wealth of the search engine share across the world. To give you some sense of the scale, here is Google in a few numbers:
Google processes over 40,000 searches every second.
That's 3.5 billion searches every day.
They process a total of 1.2 trillion searches every year – a figure that continues to grow exponentially.
If you want traffic in volume, Google really is the place that you need to be advertising. This sits alongside search engine optimisation (known as SEO) which is the process of making your website rank well in search engines. By using Google Ads you can really take advantage of the large numbers of people searching the web for a new GP.
Targeting options
A local practice can massively benefit from Google Ads by using its inbuilt targeting options which can help you rapidly narrow down your campaign to target only those you want to. You can target people in the same county, town, location and even post code – enabling you to be accurate with your targeting and respectful of boundaries (and competitors).
Cost-effective
Go on any forum, any Facebook group or pretty much any open discussion that talks about online marketing and you will, generally, find a collection of people that say Google Ads are too expensive and the process never worked for them.
It's a bit like a tradesperson blaming their tools – it's not the system that isn't working, it's the person who set it up.
Google Ads can work for pretty much any business, practice, organisation or outlet, but you need to make sure it is setup correctly – and that all the targeting options are set up and optimised, otherwise, you could find yourself throwing money away.
While the layperson can easily create a campaign, it's unlikely they will have the sophistication to do it justice; spending practice time on creating a campaign may be a false economy – you might want to get some expert help with this. So, if you are looking to work with a Google Partner, (an individual or organisation accredited by Google) ask for case studies, references and previous examples of work in your field. Never believe the hype on their websites and always meet them in person if you can.
Flexible system
There is an assumption that you need to have Google Ads running at full whack, 365 days of the year when, in fact, you can decide when it needs to work for you and at what level you want to invest.
Google Ads does need a level of consistency to really perform, but if your demand is very much seasonal, or fluctuates, then you are able to raise or lower your budget accordingly. With a few clicks you can up your advertising spend when you need to attract new patients, or lower it when lists are full. You're in control of the money you spend.
Accountable analysis
By using Google Ads conversion tracking and Google Analytics goals, the money you spend is totally accountable, meaning that you know where the sign ups and new patients have come from and can then adjust your spend accordingly.
This is, of course, something that you should be doing across all of your marketing spend, but Google Ads makes it easy to really drill down and look at what is working and what can be improved. Every aspect of your online marketing spend needs to be accountable; you need to know what is encouraging patients to contact you, otherwise, you can easily spend a lot of money and get very little return.
Will PPC work?
Pay-per-click advertising won't be suitable for every practice or, more importantly, reach every audience. Older people, children and those with some disabilities may not be attracted to your PPC adverts and traditional leaflet drops and print advertising can still be really successful for practices. However, if you are looking for another option to add to your marketing mix, PPC can be a successful and cost-effective choice.
Don't forget to follow us on Twitter, or connect with us on LinkedIn!