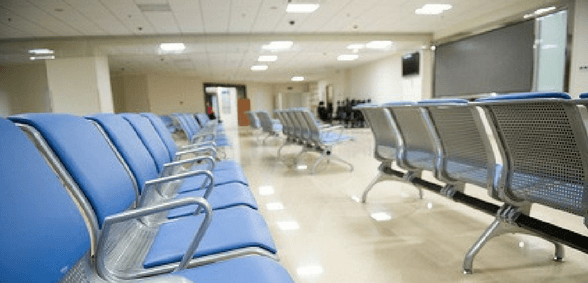 Doctors are speaking out about patients missing appointments instead of cancelling them and the strain it places on the NHS
Patients failing to attend GP appointments is a problem "throughout the country, and it seems to be getting worse," according to Dr Julian Spinks of the Kent Local Medical Committee.
Dr Spinks spoke to KMTV this week regarding the issue, following the news that one surgery in Kent reported a total of 1,700 missed appointments between April and July this year.
Dr Spinks stated during his interview that he cannot fathom why so many appointments are being missed, given that GPs have better accessibility than ever.
When asked about the pressure these missed appointments is putting on GPs, Dr Spinks replied: "We're under enormous strain to meet the demands for people to have enough appointments, and every time somebody doesn't turn up for an appointment, that could have been used to see somebody else."
He also said that it makes it yet more difficult to retain good doctors, as having them sitting around doing nothing due to a missed appoint "is both expensive and a waste of time." As a result, they do not feel valued and are leaving the profession at an alarming rate.
This news comes at the same time as one of the UK's leading GPs, Dr Sarah Jarvis, has stated that patients should be charged £5 if they miss their appointment without informing the surgery.
Jarvis told The Daily Express:
"I care passionately about our NHS so I've begun to think the unthinkable.
"Maybe we should charge patients not for using the NHS, but for abusing it? I have been a GP for 27 years and I have started saying this for the very first time – a £5 charge would be enough to deter many people.
"I wonder how many patients stop and think about that when they realise they missed their appointment? Worse still, I wonder how many care?"
It is believed that patients not attending their appointments costs the NHS £250m per year.
NHS England is continuing to encourage patients to cancel in good time, stating: 'We urge everyone to let their practice know in good time if they are going to miss their appointment so GPs can treat those in greater need.'
Spinks added in his interview that, even if a patient cancels 10 minutes before their appointment, there is a strong chance that the slot can be filled by somebody who needs it.
Don't forget to follow us on Twitter, or connect with us on LinkedIn!