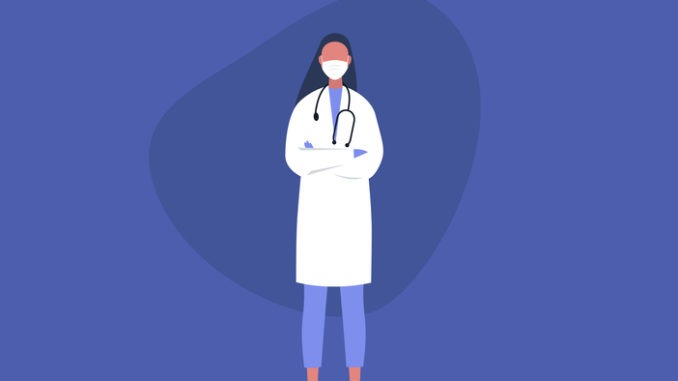 After a challening year for general practitioners, Kathy Oxtoby examines how their role is developing, what these changes mean to them, and what being a GP could soon look like
CREDIT: This is an edited version of an article that originally appeared on The BMJ
Increased 'part-time' working
More GPs are reducing their hours. In 2019 an annual workforce report from the General Medical Council found that 46% were contracted to work less than full-time, and 36% have reduced their clinical hours in the past year, with many citing stress.
However, 'part-time' is a bit of a misnomer, say some GPs. "Usually, when people say they're working 'part-time', it means they're working fewer days," says Gaurav Gupta, GP partner at Faversham Medical Practice and chair of Kent Local Medical Committee. "Most GPs I know [working part-time] will work 37.5 hours in three days, compressing full time work into part time hours."
Regardless, the trend for 'part-time' working looks set to continue, with 50% of GPs more likely to consider working fewer hours next year, in findings from the BMA's October tracker survey.
Martin Marshall, chair of the Royal College of General Practitioners (RCGP), says that the decision to reduce hours is "positive for GPs who are doing this of their own volition, such as wanting a career portfolio or time with their family." However, he warns that some GPs are reducing their hours because they're "finding the job undoable."
A greater awareness of the risk of burnout is prompting GPs to reduce their hours, Preeti Shukla, a GP at the Richmond Hill Practice in Colne, Lancashire, suggests. She says that GPs would traditionally work nine sessions a week, but that figure is now typically six. Shukla works five sessions a week and says that, because of the work pressures, "this is a good way to keep GPs sane."
This trend for increased part-time working will, at least partly, negate the gains made in recruitment.
Increase in salaried versus partner GPs
The past five years have seen an ongoing trend towards salaried posts, driven by GPs quitting partnership roles, and newly qualified GPs not wanting them. Salaried GP numbers have risen even more sharply since the start of the pandemic: 9,126 full time equivalent (FTE) salaried GPs were recorded in September 2020, up by 455 (5.4%) since the pandemic began in March, according to GP workforce data from NHS Digital.
This could reflect a rise in GPs shifting from locum work into salaried posts during the pandemic because of the drop in locum opportunities. NHS Digital's workforce data shows 1,391 FTE locum GPs in 2020, down by 116 (8.3%) from December 2019. The option to work as a salaried GP reflects the specialty's flexibility, says the BMA's Richard Vautrey, chair of the BMA's General Practitioners Committee. "A GP may start out as salaried, gain confidence to become a partner, then later choose to be salaried again," he says.
For Marshall, however, the partnership model is "the bedrock of the autonomy of general practice." Over the years the number of GP partners has fallen from 85% to below 50%, he says. He'd like to see a balance of partnerships and salaried GPs—"maybe 50% each is the right balance"—to maintain that flexibility.
Krishna Kasaraneni, a GP in Sheffield and workforce lead for the BMA's General Practitioners Committee, says that the BMA is working on increasing the numbers of GP partners. "We've tried to address this with the new GP contract's partnership payment [the Targeted Enhanced Recruitment Scheme]," he explains.