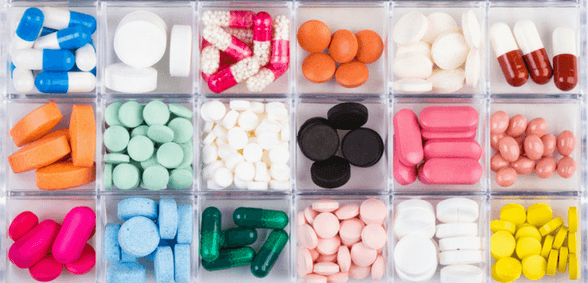 BBC One's latest episode of Panorama – called Online Doctors Uncovered – delves into how online doctor websites are using legal loopholes to sell unregulated medication, putting patients at serious risk
Last night, BBC's Panorama sent Dr Faye Kirkland – a GP and journalist – undercover to discover how online healthcare sites are putting patients at risk by selling unregulated medications directly.
The Care Quality Commission (CQC) has historically been vocal about the dangers of buying drugs prescribed by doctors online and has imposed tighter regulations over the years; Panorama delved into the issue of the loopholes left behind, which these sites are taking advantage of, as it met families of the late victims of online consultations.
The programme also exposed the sites in question, which are managing to sell opiates, antibiotics and dangerous slimming drugs to vulnerable people.
The show serves to highlight the importance of patient diligence in all medication matters, as well as further impressing the need for official NHS real-time online GP consultations to ensure these vulnerable people are able to see a professional when they need to.
Professor Helen Stokes-Lampard, chair of the Royal College of General Practitioners (RCGP), said of the Panorama exposé:
"It's deeply concerning to hear reports of patients buying prescription medication from unverified online providers with minimal security checks, or from websites whereby the prescribers involved don't have access to their full medical records when prescribing potentially dangerous medications.
"GPs are expert medical generalists who are highly-trained to prescribe medication based on the unique physical, psychological and social factors of the patient sitting in front of them, so without this, or adequate safeguards in place, the safety of our patients is put at serious risk.
"The College welcomed the Care Quality Commission's decision to start regulating online providers of primary care services in the UK, in the interests of ensuring they are safe for patients. We were incredibly concerned to hear reports that some companies are using legal loopholes, by registering their companies abroad, to bypass CQC inspections. Put simply, these services are putting our patients' safety at risk.
"We understand that online pharmacies might appear convenient to some patients, and if a patient chooses to use an online service as their preferred dispensary with a prescription from a healthcare professional, then they should be able to do so – but safely."
Don't forget to follow us on Twitter, or connect with us on LinkedIn!