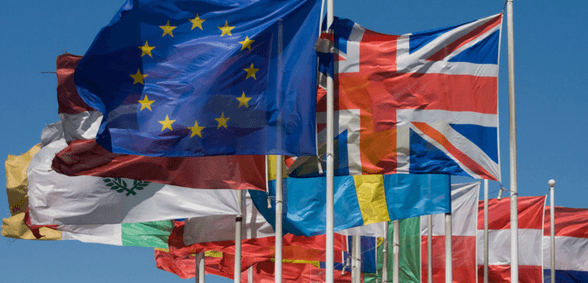 Brexit risks undermining healthcare in the UK and Europe, the BMA has warned in an address to the European Parliament
Failure to maintain mutual recognition of professional qualifications, the UK's exit from Euratom and the possibility of a hard border between the Republic and Northern Ireland, all pose risks to UK and EU health services, said BMA EU public affairs manager Paul Laffin to a meeting of the environment, public health and food safety committee last week.
Mr Laffin warned that while the potential impacts of Brexit would have severe consequences for the NHS, the health services of remaining member states were also likely to be negatively affected.
He said: "The most significant issue facing the British and the European medical profession is the medical workforce. The EU's principles of free movement and the mutual recognition of professional qualifications, have resulted in over 21,000 European-qualified doctors working in the UK.
"Quite simply we [the UK] is extremely dependent upon European doctors and also European medical professionals.
"Despite that, it is not just the UK which has benefited from mutual recognition of professional qualifications and free movement…in short, mutual recognition and free movement benefits the whole of Europe and all of your national health systems."
He added: "While Brexit will fundamentally alter both the UK and the EU, it must not be permitted to threaten Europe's health.
"This committee, this institution, you as individuals – can go some way to ensuring that it doesn't."
Since the 2016 referendum, the BMA has been working closely with its counterparts across Europe to highlight to the UK government and the EU the critical importance Brexit poses to healthcare across the continent.
The BMA has also conducted a number of surveys among its European Economic Area members and has produced a series of briefing papers and a manifesto concerning the health implications of Brexit.
Visit the BMA website to watch the presentation and access slides
Don't forget to follow us on Twitter, or connect with us on LinkedIn!