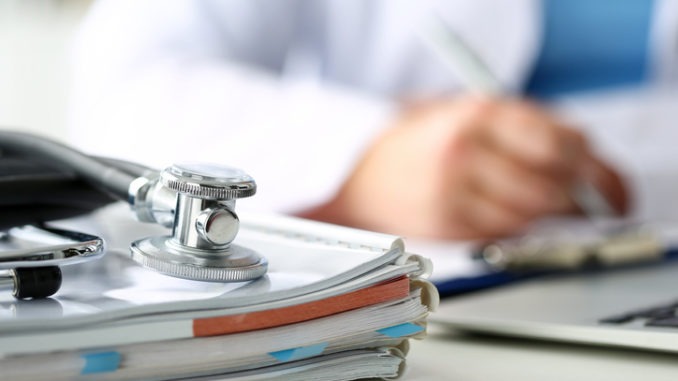 As reported by BBC News, Northern Ireland's health service is facing its "worst winter ever" as the Omicron variant continues to spread, the sector's trade unions have said
The 11 bodies have issued a joint message of solidarity to their members. By Monday, there were 2,349 confirmed cases of the Omicron variant in Northern Ireland. The letter states that ensuring staff wellbeing is a priority as "we enter what is likely to be the toughest period on record".
"This is going to be one of the hardest periods we have ever faced," the message said.
"We know many of you are already exhausted and these next weeks will be a huge challenge."
Signatories include the Royal College of Nursing, the Royal College of Surgeons, as well as the British Medical Association Northern Ireland and the Royal College of GPs. It lauded the accelerated vaccination and booster programme as "crucial given the speed at which Omicron is spreading".
"The pressure on staff over the next few weeks will be immense," it said.
"Reducing the number of people infected by Omicron will minimise the number of hospitalisations and take the strain off our health and social care services, especially our emergency departments.
"Every extra booster dose administered will not only protect you and your family, it will help ensure your health service can stay open to meet the needs of all adults and children."
Mark Taylor, of the Royal College of Surgeons, said: "We've been dealing with winter since July, we have had overcapacity of our hospitals for quite some time and we are all now apprehensive about what the potential for this highly transmissible Omicron is on our hospitals that are already in a fragile state.
"Ultimately it's about our workforce, we have seen 6,152 vacancies in our workforce.
"Every single day our staff are going off because one of their children or one of their loved ones has developed COVID and all of that is creating the perfect storm.
"We will still deliver night and day urgent and emergency care, but it's precarious and something has to give."
Rita Devlin, of the Royal College of Nursing, said staff were "fatigued, they're burnt out, they're exhausted and some of them are frightened to be honest about what's ahead of them".
"But they do what they always do – they come in every day and they give the best they can to the families.
"And I am in awe of them at times at the way they have stood up and come through this pandemic."
The executive is due to discuss any further restrictions that might be necessary to slow the spread of the Omicron variant at a meeting on Wednesday.
Chief medical officer Sir Michael McBride has previously said that the variant is likely to become the dominant strain in Northern Ireland in January. A mass vaccination centre is being opened at the Titanic Exhibition Centre in Belfast on Tuesday as the rollout of COVID-19 boosters accelerates.
The large-scale facility will offer walk-in slots and pre-booked appointments for booster jabs. First and second doses will also be offered.
The Department of Health said it was being opened to deal with the "expected surge" from the Omicron variant. Tanya Daly, of the South Eastern Trust Vaccination Programme, said the centre would deliver up to 4,000 vaccines a day, with about 100 people on shift, include vaccinators, pharmacists and health staff, the majority of them doing extra hours.
"We started with an empty building," she said.
"We got this building on Friday morning and our team from our trust have worked incredibly hard to deliver an amazing vaccine centre in such a short space of time."
Geraldine McKenna, a retired GP, is volunteering at the centre.
"There are so many people who have come from so many different backgrounds – amazing, amazing team of people," she said.
"I just feel proud to be part of it as have so many of my colleagues."