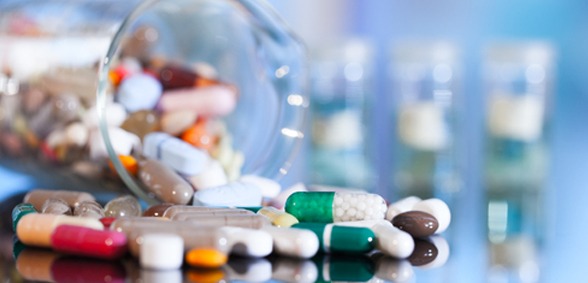 Patients across England will have to pay for prescription medicines to treat minor ailments at pharmacies and other shops, as the NHS makes moves to lower unnecessary spending
The NHS has stopped prescribing medicines for a large variety of minor ailments, according to Bristol Post.
Each year, the NHS spends over £550m on prescriptions for drugs which could be bought from pharmacies or supermarkets.
Conditions such as conjunctivitis, sore throats, constipation and cold sores – alongside many others – will now require patients to buy cures over the counter.
Guidance from NHS England, published last year, recommended that these medicines should no longer be prescribed.
CCGs across the country are now consulting with residents on their own proposals to cut down on prescriptions.
A chart detailing which conditions will no longer have cures prescribed for them has gone viral on Facebook. The original chart has been shared over 18,000 times.
The woman who posted it said: "The NHS is finally saying no! The NHS can no longer absorb the cost of prescriptions for minor ailments and they will no longer be prescribed, people will be expected to buy these things from the pharmacy that are available at a small cost.
"I can't tell you how many times people book in to see a clinician, taking up valuable time, with very minor ailments just so that the medicine will be 'free'.
"People need to start taking responsibility for their own health before there is no longer an NHS. I support this 100%."
A spokesperson for NHS England has stated that the guidance is not mandatory, and it will be up to individual CCGs to enforce it (or not).
NHS England chief executive, Simon Stevens, said: "Across the NHS our aim is to: 'Think like a patient, act like a taxpayer'.
"Every pound we save from cutting waste is another pound we can then invest in better A&E care, new cancer treatments and much better mental health services."
Don't forget to follow us on Twitter, or connect with us on LinkedIn!