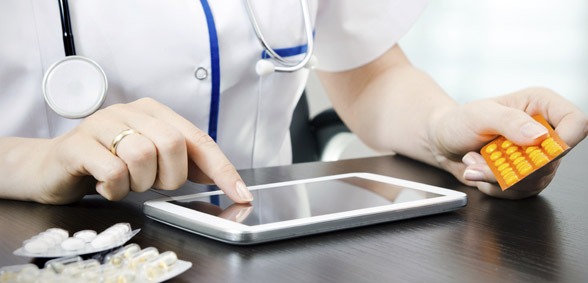 Credit: This story was first seen on Digital Health 
From September the newly revamped NHS Choices will become NHS.uk and the gateway to order repeat prescriptions, book appointments, register for a GP and find a pharmacy, Digital Health reports.
By the same date NHS.uk is also due to become the route for individuals to be able to access their GP records.
In an interview with Digital Health News, Juliet Bauer, director of digital experience at NHS England, the September 30 deadline, specified in the NHS Digital March board papers, remains achievable.
Bauer said that at least 80 different conditions will be on the new website, alongside more "action based and service based information".
"It doesn't sound like rocket science, but they are the things that people want, and these are the things that have traditionally been hard in a system that isn't all tied together."
NHS.uk has been through several iterations, in September 2016 Jeremy Hunt, the health secretary, announced plans to overhaul NHS Choices, but the NHS.uk team has been blogging about the project since 2015.
Bauer said the facilities available on NHS.uk have been informed by the needs of the 10.4 million people using Patient Online, the government's programme to allow patients to access GP records.
"[It's] very much based on what people are looking for, and we know that because we've got 10.4 million people already doing it."
NHS.uk is also due to be the portal through which patients can access their GP record.
"At the moment the best route to link you through to your record will be through to your GP system because that's the most complete record and accurate and safe record that's available," Bauer said. "Over time we want it to link through to the most comprehensive record available but clearly we are only as good as what's available."
A space for developers to link into NHS data has also been launched, and Bauer says over the next year she wants to see apps beginning to link their data onto NHS.uk.
Bauer said, "The real power of the ecosystem is when apps are connected in to your own personal health data and records and so that's why at the same time we've launched developer.nhs. which is where you will go to see how you can connect in to the various information sources and that really is exciting."