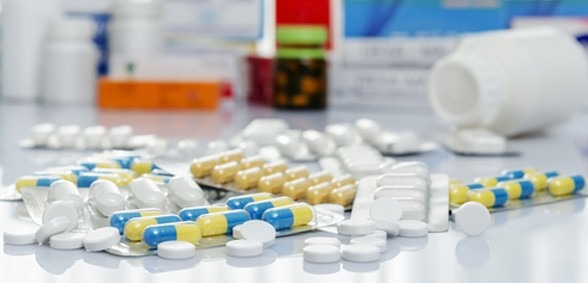 As reported by The Guardian, NHS England is set to save £300m with a biosimilar version of its most expensive drug
In one of many innovative money-saving moves, the NHS has made a deal with manufacturers to create low-cost versions of its most expensive drug, adalimumab.
Replacing the drug with a biosimilar version could is set to save up to £300m, according to NHS England's CEO, Simon Stevens.
The new drug is almost identical to adalimumab, which is used to treat rheumatoid arthritis, IBS and psoriasis, among other afflictions. Over 46,000 are currently prescribed adalimumab.
Thanks to the drug's patent expiring, the NHS has been able to accept bids from manufacturers who make biosimilar versions. It is expected that the new version will be available from next month.
"Harnessing the power of competition between drug companies, NHS England has now freed up hundreds of millions of pounds of savings to reinvest in patient care," said Stevens.
"This is another example of how the smarter approach to biosimilar medicines in the UK and Europe gives patients and taxpayers a much better deal than they get in the United States."
Stevens added that this will be the biggest saving from a single drug negotiation in the NHS's history, and the money will be spent on community nurses and/or breast cancer treatments.
Peter Carter, former chief executive of the Royal College of Nursing, welcomed the announcement.
"This is very good news and is a very tangible result of the tone Simon Stevens has set over the past few years," he said.
"There are copious examples where other significant savings can be made and this money should be used to reinforce the front line. Of particular concern is the lack of district nurses who not only prevent admission to hospital but also facilitate timely discharge.
"One of the biggest problem besetting the NHS is that of delayed discharges and any savings should spent in this area."
Anita Charlesworth, director of research and economics at the independent Health Foundation, added tha more savings are needed.
"The prime minister committed to increase NHS funding by 3.4% a year in real terms over the next five years. While this is a substantial funding boost it is only just enough to meet rising demand and cost pressures from an ageing population and a rising burden of chronic disease," she said.
"If the NHS is to afford new innovative medicines and improve care in priority areas like mental health and cancer it has to find every opportunity to bear down on avoidable cost pressures and improve efficiency."
Don't forget to follow us on Twitter, or connect with us on LinkedIn!