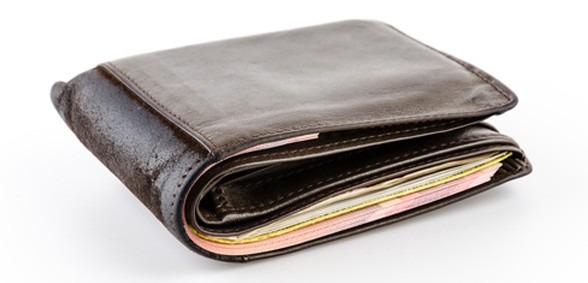 Credit: This story was first seen on The Telegraph
GP surgeries and NHS hospitals in England and Wales face a £635m hike in their business rates over the next five years, it emerged as health authorities threatened legal action.
A new analysis found that health authorities, many of which are already struggling to cope with huge financial pressure, will see their business rates will rise by an average of a third by 2021, The Telegraph reports.
Theresa May is already being urged to reconsider 'penal and unfair' rises in business rates amid warnings that some firms face being hit with a huge rise in their bills.
Ministers will soon face calls to end anomalies in the tax system which see high street shops pay higher rates on small premises than online giants do for vast warehouses.
The new rates, which take effect in April and represent the first change in almost a decade, will see companies paying rates which have been calculated to take into account the rise in property prices since 2008.
It means many businesses in the South East will face soaring rates while others in areas where high street rental prices have fallen will benefit.
The Institute of Directors urged the government to 'level the playing field' to help smaller businesses after an analysis by business rates specialists CVS suggested that the business rate bill for Amazon's nine distribution centres will fall by 1.3%.
By contrast street retailers in parts of the country, particularly in the South East, are facing rises of up to 400%.
Stephen Martin, director general of the IoD, said: "In the short term, the government must take action to relieve some of the pressure on the small businesses facing hikes in business rates and encourage companies to bring forward productivity-boosting investment.
"But we should also look to the future, launching a new Tax Commission to look at what the growth of self-employment and online business mean for the tax system. The goal must be a much more level playing field, which treats both high street and online businesses fairly and adapts to the growth of the 'platform economy', which is leading to an increase in flexible work."
More than 150 health authorities have joined forces and are threatening to mount a major test case against a local authority unless they are granted an exemption or rebate.
One in six Accident & Emergency departments are under threat of closure as part of efforts to close a £22bn hole in the health service budget by 2021.
A total of 33 casualty units could face closure or being replaced with minor injuries units. Hospitals will be hit hard as they are large premises and the the equivalent cost of rebuilding, which the rate is based upon, would be high.
Business rates are supposed to be reviewed every five years, but the previous revaluation was controversially delayed by the government for two years, making the change in bills from April more pronounced.
The analysis by Gerald Eve, a firm which advises businesses on rates, found that business rates for hospitals will rise from £328million this year to £418million in five years time, while GPs and health centres will see their costs rise from £257million to £332million a year over the same period.