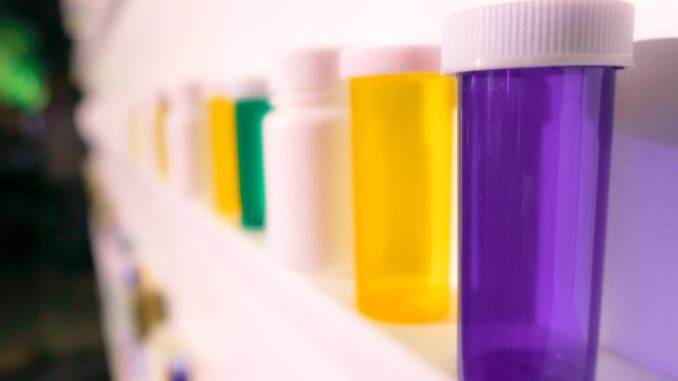 Accurate and appropriate prescribing is a fundamental part of the NHS Long Term Plan and an important area of focus for practices.
In this article Dr Simon Hendricks, product innovation manager and clinical strategy lead at First Databank, describes why he is excited by the recent attention from Whitehall to improving NHS prescribing. He describes what progress is already being made, what needs to happen next, and where technology can play a role
Political will for better and safer prescribing in the NHS has fast gained momentum in the last few months. With prescribing featuring prominently in the NHS Long Term Plan, a subsequent plan and vision from the government into antimicrobial resistance, as well as a dedicated review into over-prescribing being ordered by health and social care secretary Matt Hancock just before Christmas, now is a time for action.
It's not surprising prescribing is receiving such attention. It represents a huge opportunity for reducing harm; avoidable, adverse drug reactions cost the NHS £98.5 million and lead to more than 700 deaths a year. More effective prescribing can help improve patient outcomes and support the NHS on its mission to get the most from the £16billion it spends each year on medicines.
So, what needs to happen to help to reduce over-prescribing? What must the review, led by NHS England's chief pharmaceutical officer Dr Keith Ridge, address? And, as the review itself is exploring, how can digital technology play a role in supporting national ambitions? 
Over-prescribing – where is the action so far?
A good deal of work is already underway to tackle over-prescribing. Across the two-thirds of clinical commissioning groups (CCGs) in England which work with First Databank (FDB), our solutions are being used at the point of care which supports more effective prescribing practice.
A good deal of work is already underway to tackle over-prescribing
GPs and pharmacists now benefit from 'prescribing decision support' – directly through their practice's clinical system. Message alerts provide prescribers with guidance on NHS national or local policies, clinical best practice, and patient contraindications; this enables them to make better prescribing choices, helping with cost avoidance and patient safety imperatives.
For example, messages can help reduce the issuing of medicines with low clinical effectiveness by alerting unsuspecting prescribers to this information. In the same way, GPs are being prompted with suggestions in their IT systems around the appropriate use of antimicrobials and technology is helping professionals to identify situations where long-term treatments, such as oral nutritional supplements or antiplatelet therapy, might not be appropriate.
These are just a few examples but, importantly, we can see from high message acceptance rates that GPs are acting on the guidance provided and, by extension, lessening the over-prescribing burden.
In fact, CCGs are already using technology in this way to alert thousands of GPs to a great many medication choices that might contribute to the over-prescribing challenge, not only drawing on national guidelines, but also implementing messaging alerts around locally developed drug policy. It's worth noting that, from an NHS finance perspective, in 2018 practices using FDB OptimiseRx across England reached £100m of savings by so doing.
A lot more could be done with technology to change prescribing behaviours and to help address problematic polypharmacy, the challenge of non-reviewed repeat prescriptions and other issues now in the focus of the Ridge review.
A lot more could be done with technology to change prescribing behaviours and to help address problematic polypharmacy
Empowering the practice pharmacist
National action is also taking place beyond the point of care, focused on an emerging role. The NHS Long Term plan emphasised how clinical pharmacists are now a key part of the general practice team – working alongside GPs and nurses to get the best outcomes for patients from medicines. Primary care networks are soon expected to use funding to substantially expand the number of clinical pharmacists.
Empowered with the right technology, these individuals can make a huge difference in tackling the complex medicines' burden faced by many patients – especially those with chronic conditions – and this could have a big impact on over-prescribing for the NHS.
Already, the 'Pharmacist-led Information Technology Intervention for Medication Errors' (PINCER) project is, reportedly, set for national rollout. With expectations around reducing hospital admissions and other clinical benefits, this project analyses patient data to help pharmacists in practices identify patients who might be at risk from medicines they have been prescribed, with staff then creating an action plan for those patients.
However, technology could be used to do more than just identify patients. It could inform the action plans and advise pharmacists on the best course of action for their target cohorts and the individual patients they have identified for proactive intervention.
Informed, patient-specific medication review is key
Tailoring decisions to the needs of individual patients is vital. Take the case of problematic polypharmacy, which sees patients taking multiple medicines unnecessarily. Finding patients on 15-20 drugs, for example, is relatively easy; the tricky bit is creating an effective plan of attack for de-prescribing based on clinical best practice, national and local drug policy, and patient context. Conversations with both the patient and the wider multi-disciplinary team will, undoubtedly, be key in reviewing medications and, where appropriate, starting the de-prescribing process.
Tailoring decisions to the needs of individual patients is vital
But conversations and care co-ordination would be better informed if the practice pharmacist could use technology to assist with patient-specific guidance, in a similar way to the decision support already benefiting GPs at the point of initial prescribing. This could also help co-ordinate and track the ongoing, complex medicines-related interactions between patients and the clinicians involved in their care.
For this to work really well, guidance needs to evolve so that it reflects the latest thinking and also the developing needs of the individual. If you have a patient who has been on a proton pump inhibitor for 10 years, how do you take them off it safely? Do you stop it? Do you reduce the dose gradually and, if so, by how much, and at what rate? These sorts of de-prescribing events have limited guidance on how to perform them safely.
The more clinical guidance and best practice that exists, and is made readily available to the pharmacist prescribers in the context of other patient information, the more informed their decisions will be around medicines optimisation and medicines safety – with the potential for improving outcomes and the reduction of the overall cost to the wider health economy.
Technology has a big role to play here. I've seen, first-hand, how it can positively influence prescribing decisions when medication is initiated. We now have the potential to do more for patients who need urgent medication review, and for whom subsequent decisions will make a difference to their wellbeing.
Don't forget to follow us on Twitter, or connect with us on LinkedIn!