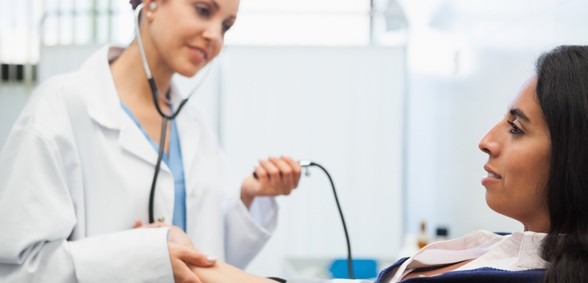 CREDIT: This story was first seen on BBC News
The NHS in England is embarking on a £100m international recruitment drive to boost the number of GPs, BBC News reports.
Contracts have been offered to agencies to help NHS England achieve its goal of recruiting 5,000 extra doctors by 2020.
It means over half the increase could now come from abroad as the NHS is struggling to train and retain its own. Support staff including nurses and therapists will also be targeted.
NHS bosses said the campaign would improve care for patients.
GP services are receiving an extra £2.4bn by 2020 – a rise of 14% once inflation is taken into account.
The investment forms part of a Conservative election promise in 2015 and comes amid mounting concern about the pressure services were under.
NHS bosses are in the process of increasing the number of training places for GPs – but last year 7% of spots went unfilled.
The contracts being offered could mean up to 3,000 GPs being recruited from abroad.
The agencies bidding for them will be expected to recover the costs of relocation, recruitment and any extra training that is needed.
The aim is to start recruiting in the autumn with EU doctors being targeted first.
Dr Arvind Madan from NHS England, said: "The NHS has a proud history of ethically employing international medical professionals, with one in five GPs currently coming form overseas.
"This scheme will deliver new recruits to help improve services for patients and reduce some of the pressure on hard-working GPs across the country."
Royal College of GPs chair Prof Helen Stokes-Lampard said the NHS was "incredibly grateful for the skills and expertise" of GPs from overseas.
But she said: "We welcome any GP from the EU or further afield who wants to work in general practice – as long as they meet the rigorous standards set by the College, General Medical Council and others to ensure safe clinical practice."
Dr Krishna Kasaraneni of the British Medical Association, predicted that even with the recruitment of doctors from abroad, the government would still fall "well short of its target of recruiting 5,000 new GPs by 2020".
Don't forget to follow us on Twitter, or connect with us on LinkedIn!