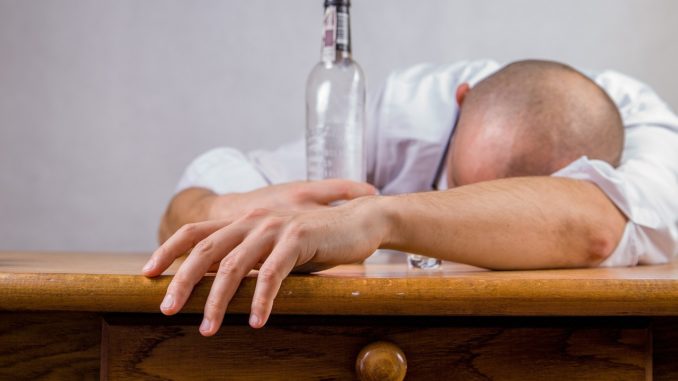 As reported by The Guardian, a new report highlights just what impact alcohol abuse is having on our strained health services
A new report highlights just how much strain is being placed on the NHS due to alcohol abuse.
According to new data, a tenth of people in hospital beds are alcohol-dependent. Additionally, one in five are harming themselves by drinking.
This major new survey combines the results of 124 previous studies and data on 1.6 million hospital inpatients.
It reveals that 20% use alcohol in a harmful way; this is particularly worrying when alcohol services across the NHS and communities have been cut.
"These numbers are shocking: the number of beds used, the cost to the NHS, the sheer number of people suffering as a result of alcohol," said Dr Richard Piper, chief executive of Alcohol Change UK.
"As dedicated alcohol treatment services have faced years of swingeing cuts, hospitals are being left to pick up the pieces – but most simply do not have the expertise or capacity to do so, resulting in alcohol problems going untreated and those suffering returning to hospital time and time again."
The review was led by Dr Emmert Roberts from the Institute of Psychiatry, Psychology & Neuroscience at King's College London and published in the journal Addiction
It advises that all hospital patients are screened for alcohol use during admission, and suggests medical staff are trained in diagnosing and treating alcohol abuse.
Roberts said: "The fact that they are shocked says to me that we are underdiagnosing these people and not providing them with adequate treatment," he said.
"The message needs to get out there that this is a very prevalent, very common condition, and unless we start treating these people, obviously we are going to keep on having a rise in alcohol-related hospital admissions."
But, he added, the NHS is losing its expertise. "Unfortunately, there's been a reduction in trained addiction psychiatrists in the UK over the last five years and a reduction in real-terms funding to community specialist alcohol treatment services, and because of that there's been a large reduction in the knowledge base of the healthcare profession around alcohol and other substance abuses."
Prof Sir Ian Gilmore, the chair of the Alcohol Health Alliance UK, said the figures were worrying. "More than 80 people die of alcohol-related causes across the UK every day, and there are more than one million alcohol-related hospital admissions every year in England alone.
"This puts considerable pressure on the NHS, as well as other public services," he said.
The NHS England chief executive, Simon Stevens, commented: "Alcohol dependence can devastate families with the NHS often left to pick up the pieces, yet the right support can save lives.
"The NHS long-term plan will expand specialist alcohol care teams in hospitals across the country to tackle problem drinking and prevent 50,000 admissions over the next five years."
Don't forget to follow us on Twitter, or connect with us on LinkedIn!