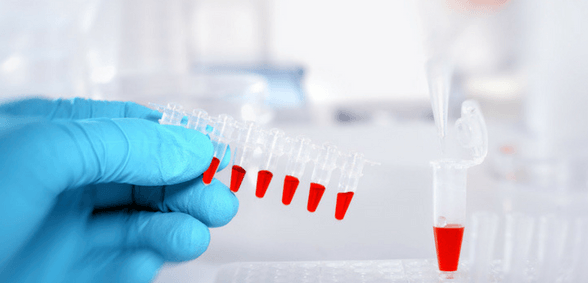 As reported by the BBC, new testing for pre-eclampsia will soon be available on the NHS
Pregnant women in England will have access to a new blood test for pre-eclampsia on the NHS.
Pre-eclampsia can be life-threatening, with dangerously high blood pressure potentially damaging vital organs.
NHS England has made the move to ensure testing for this condition is more widely available.
The new test lets doctors know if a woman is at high, medium or low risk.
Those at high-risk can be monitored and have their baby induced early if the condition becomes too severe.
Trials of the new PLGF (placental growth factor) blood test have shown that it speeds up diagnosis, meaning complications to the mother and baby can be avoided.
Over 1,000 women took part in the trials during their second and third trimesters.
Using PLGF alongside regular blood pressure and urine checks cut the average time to diagnosis from four days to approximately two.
Lead researcher Prof Lucy Chappell, from King's College London, said: "This really is going to make a difference to women. The challenge for doctors is spotting which pregnancies are high risk and need closer monitoring. PLGF helps us reach that diagnosis earlier."
Prof Tony Young, from NHS England, added: "The NHS, with partners in government, will be making this test more widely available across the NHS as part of our plans to ensure as many patients as possible can benefit from world-class health innovations."
Don't forget to follow us on Twitter, or connect with us on LinkedIn!