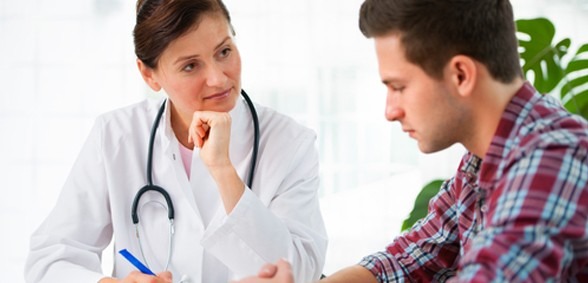 According to Personnel Today, half of adults wouldn't consider their GP as the first port of call when experiencing bowel problems
A new survey shows that a worrying number of people avoid talking to their GP about suspected bowel problems.
The survey of 1,001 people, commissioned by Bowel & Cancer Research, found that 77% of 25-34-year-olds wouldn't consider their GP as the first source of information and advice.
In fact, nearly half of all adults surveyed said that they would avoid visiting the GP initially.
Instead, a quarter would rather look online for advice – a number which rose to 48% among the 18-24 age range.
One less-than-surprising reason for this was cited as embarrassment, which over a third of respondents admitted to feeling.
Another third admitted that they don't check their stools for signs of blood.
Deborah Gilbert, chief executive of Bowel & Cancer Research, said: "Early diagnosis is key to beating bowel cancer but we know this first step of even talking to your GP can take guts."
The charity has launched a campaign – I've Got Guts – to help people feel more confident about speaking to their GP regarding bowel issues, while raising awareness of bowel cancer's impact.
Don't forget to follow us on Twitter, or connect with us on LinkedIn!