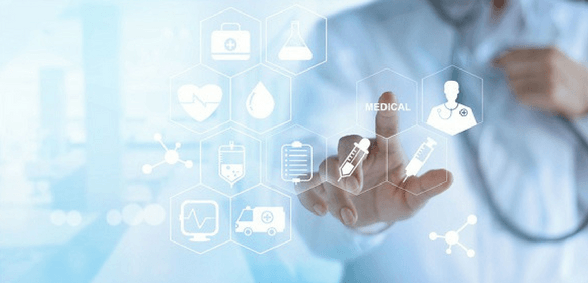 A new group – named NHSX – will create better access to innovative technology for patients, clinicians and carers
The government has announced that digital and data specialists will help patients, clinicians and carers benefit from better, innovative technology.
A new joint organisation for digital, data and technology – NHSX – will join forces with NHS England's cancer and mental health national policy teams to implement this.
The digital experts will support teams to make it easier for patients to access services through smartphones, give clinicians access to relevant diagnostic information and make it easier to collect and use health data.
If successful, it will be rolled out more widely across the NHS.
From July, NHSX will mandate the use of internationally-recognised technology and data standards to ensure all NHS systems can talk to each other.
Matthew Gould has been named CEO of NHSX and will join the organisation in the summer. He will have strategic responsibility for setting the national direction on technology across health and social care organisations.
Health secretary, Matt Hancock, said: "I love the NHS – it has been there for all of us for more than 70 years and we owe the incredible doctors, nurses and care workers an enormous amount of gratitude for their dedication.
"NHSX will be led by the brilliant Matthew Gould, and will harness the full potential of technology to improve patient experience and make our NHS the very best it can be. Matthew has a wealth of experience in managing large digital projects and I am delighted to have him on board.
"I want to invite the very best talent to join NHSX. If you're an innovator and you want to serve our society, I want to welcome you to join the growing band of HealthTech pioneers at NHSX who are going to be on a mission to harness technology to save lives.
"We want to invite brilliant people from government, NHS and industry will work closely with clinicians to cut through bureaucracy – meaning patients get access to the best innovations more quickly.
"NHSX is one of the most exciting things happening in the UK. It's cutting edge, it's mission driven and it's about harnessing the best.
"This is just the beginning of the tech revolution, building on our NHS Long Term Plan to create leading health and care service – for us all."
Don't forget to follow us on Twitter, or connect with us on LinkedIn!