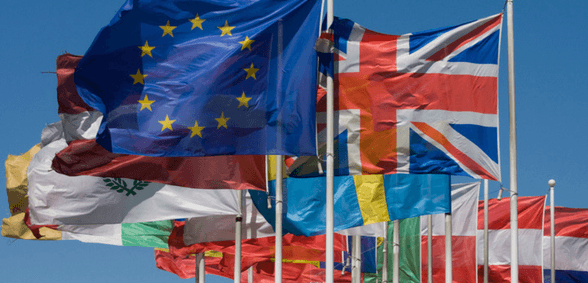 CREDIT: This story was first seen on RCGP news
A guide for overseas doctors who want to move to the UK and work in general practice has been launched by the Royal College of General Practitioners (RCGP).
The web-based resource, called 'A Guide for Overseas Doctors: Living and working the UK for GPs and their families', offers constructive advice and practical support to doctors, bringing together relevant information and showcasing the UK as a great place to work as a GP.
It has been developed by the RCGP in partnership with the NHS in England, Scotland, Wales and Northern Ireland, as well as the General Medical Council (GMC) and the British Medical Association (BMA).
The guide was already being developed before NHS England announced plans to recruit between 2,000-3,000 overseas doctors to join the GP workforce earlier this year – an extension of the original plan to introduce 500 appropriately trained and qualified GPs from overseas as part of the GP Forward View.
Professor Helen Stokes-Lampard, Chair of the Royal College – the UK's largest medical Royal College representing more than 52,000 family doctors – said: "Workload in general practice has increased 16% over the last seven years, but investment in our service has declined over the last decade, and our workforce has not risen at pace with demand.
"We already have a huge number of GPs working in NHS general practice from overseas, and we're incredibly grateful for their work. But we're still desperately short of GPs – and it is crucial that we tackle this, including through recruiting more GPs.
"This guide will help to support this important work, and I hope it will be an invaluable resource for doctors looking to live and work in the UK to support us to deliver care to over one million patients a day."
The guide works by signposting professionals to more detailed information, and includes a series of informative fact sheets and case studies to help make the process of applying to work in the UK and moving here much easier.
Professor Terence Stephenson, Chair of the GMC, said: "The many overseas doctors who work as GPs in the UK make a hugely valuable contribution to frontline healthcare. Moving to a new country to work – and in many cases relocating their family as well – is a huge decision.
"This informative guide helps doctors and their families learn more about life in the UK, and provides them a wealth of support to help them make the move as smooth as possible.
"More broadly we are doing all we can as a regulator to minimise barriers to recruitment and support good doctors who wish to practise in the UK."
Don't forget to follow us on Twitter, or connect with us on LinkedIn!